Free Highway Construction Training
Posted: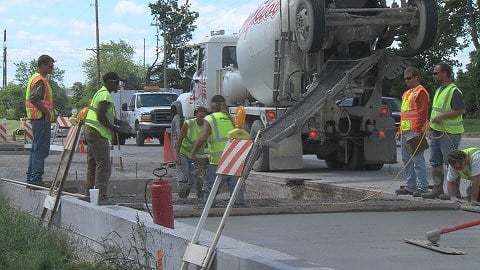 DECATUR - How does a new job sound? A free training program is being offered to help get job seekers the edge they need. The 450-hour training program will be offered through Illinois Department of Transportation and Richland Community College to increase the number of women, minorities, and disadvantaged individuals who obtain employment in the Illinois highway construction industry.
It's called the "Highway Construction Training Program," and it will launch in March. The program has been around since 2009 in other parts of the state but this is the first time Richland has offered it.
Participants will learn basic construction, safety, and job readiness skills.

Individuals must be 18 years or older, have a driver's license, and high school diploma or GED.

"We do an orientation session first.

Then we do assessment testing, and the people who pass the assessment test are then invited back for interviews, " Program Coordinator Cindy Shupe told WAND News.

To be considered for this free training, individuals must attend one of the following Orientation sessions: Tuesday, February 3, 2015, at 10 a.m. or 1:30 p.m.; or Thursday, February 5, 2015, at 10 a.m. or 1:30 p.m.

For more information, or to schedule your appointment for Orientation, call Cindy at 217-875-7211, ext. 321.

The deadline to reserve an Orientation space is February 2, 2015.