New Emergency Alert System in Macon County
Posted: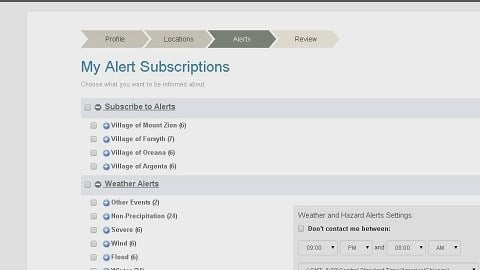 DECATUR - If you live in Macon County, there's a new way to get emergency alerts. City and county leaders made the big announcement Wednesday morning. There's already an emergency alert system set up in Macon County. It's called "Code Red." But starting on the first of next month, that will be replaced with The Macon County Emergency Alert and notification system. It's sends time-sensitive messages to your home phone, cell phone, and email address. Alerts include weather and emergency updates, and instructions during a public crisis. They'll come from a number that you can program into your phone. That way, you'll recognize it every time it calls or sends a message. You can even choose what kind of alerts you wish to receive and how you want to receive them. Unlike the "Code Red" system, where alerts came from one governing body, this allows area communities and villages to send specific notifications to residents.

"By doing so, it increases the information that citizens have access too," said Jon Thomas, the director of the Emergency Telephone System Board. "It also increases the pool of people in the system. That, if in the event of an emergency, we're better able to blanket the county with that information or blanket the area we're trying to contact."

So far, the villages of Argenta, Forsyth, Mt. Zion, and Oreana have signed on, with each community contributing to the cost. It's a lot cheaper for them to all share this one than have their own.