500 Students to See "Selma" for Free
Posted: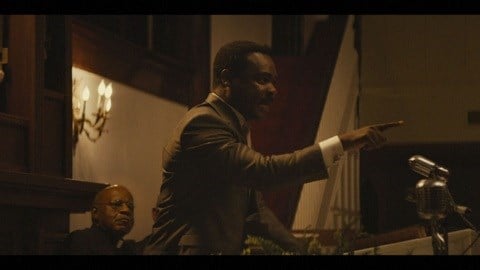 Impactful, provocative, heartwarming, just a few of the words critics have used to describe the film. Selma is opening eyes around the country as it chronicles Dr. King's fight to secure equal voting rights. College professor, Sundiata Cha-Jua is leading an effort to get 500 students in the Champaign area free tickets.

"More than any other feature film, it actually captures and comes close to being historically correct," said Dr. Cha-Jua. "Selma helps you understand Ferguson. It clearly represents the same excessive use of police brutality."

Dr. Cha-Jua, and his organization called North End Breakfast Club, have convinced Paramount Pictures to pay for the tickets. Starting next week, students K-12 will be able to sign up at their school or church.

"It will teach them, you don't just call people together like a flash mob and act, but you have to train people," said Dr. Cha-Jua. "You have to prepare them into tactics of non-violence as civil disobedience."

Christopher Benson teaches at the University of Illinois' College of Media. He thinks the idea is perfect.

"We have to understand that film has great impact," said Benson. "It has great immediacy. So, students are likely to learn more from watching a dramatic presentation than they will from schools, in school classes."

Dr. Cha-Jua wants young people to know that they are more powerful than they think.

"We want them to get a sense that they can make the world in the way that they desire it to be, understanding what it takes to make social change."