Local Union in Fear of Dissolving
Posted: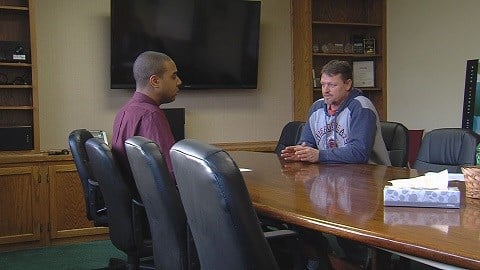 DECATUR - Hundreds of workers hope to save their local union. Teamsters Local #279 is in danger of shutting down. Union leadership wants to dissolve the branch, dividing its 600 members among Local #26 in Champaign and Local #916 in Springfield. The trustee in charge blames it on money issues. In a letter to members, he states: Limited financial resources prevents the local from organizing new members or maintaining a staff to adequately serve the current membership. Some members feel blindsided and don't won't to have to drives miles away for a union meeting.
"We were told that the union, the Local, was doing really well," said union member Charles Friend. "We were making money and we're about ready to get back on our feet."
Fellow union member Joe Elam isn't ready for the inconvenience of not having a branch nearby.
"If me or one of my guys has a problem and I need to go to the union hall, it's right here in town," he said. Members will vote in favor or against the closure tomorrow, but with resistance. A few days ago, they sent a letter to the International Brotherhood of Teamsters, asking to delay Saturday's vote. Many believe it's possible to come out of this. But, the proposal had no effect, and a meeting is still scheduled for Saturday morning. The vote will be divided into two meetings, one at 10 AM and one at noon. Some members think that if the majority of voters oppose the closure, and the merge doesn't happen, workers could lose their union contracts.