Reclaiming M.L.K's Radical Roots
Posted: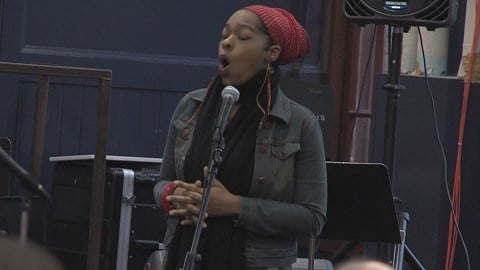 URBANA - It's part of a national effort to bring the Black-Lives-Matter movement into the new year. Dozens gathered in Urbana Sunday afternoon, for an event called "Reclaiming M.L.K.'s Radical Roots."
There were several activists in the building, calling the community to action. Speakers recited works of Fr. King that many people don't know.
"This whole idea of "I Have a Dream" is the only thing they make students and other people know about Martin Luther King," said event coordinator Augustus Wood.
They want young people to know everything about Dr. King, not just what's in the mainstream.
"Martin Luther King is easily one of the most complex and extraordinary figures to ever live," said Wood. He had multiple ideas and multiple viewpoints on a lot of things that are very much so excluded from history."
The group responsible for the event is the Champaign-Urbana Citizens for Peace and Justice. They invited singers, poets, writers, and community leaders to inspire a generation of revolutionaries. Among the topics discussed were mass incarceration and police brutality.
"We're fighting tazers, which are currently before the Urbana City Council," said event coordinator Brian Dolinar.
They say these issues are as relevant today as there were decades ago. One of their first goals of the new year is to stop Champaign County from building a jail that would cost $20 million.