"Pathway to Prosperity" for DPS Students
Posted: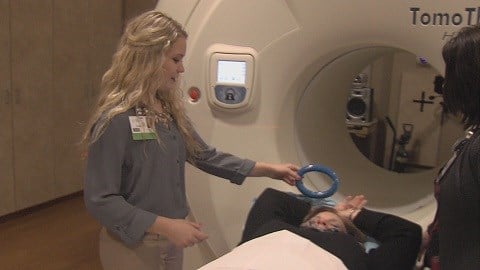 DECATUR - Parents in Decatur, if you have a kid in high school, you'll want to read to this. There's a new program that could help them get a job. It's called pathways to prosperity. Decatur Public Schools created the program for high school seniors. One day a week, they get to work as interns. It's called "Pathways To Prosperity." It gives dozens of high school seniors the chance to intern before graduating. The program is in it's first semester and it's testing the waters with companies like A.D.M, Ameren, and Macon Resources to name a few. Dozens applied, but only 24 were selected. Every Wednesday, they work side-by-side with a professional in the field of their choice. Briana Sykes, a senior at MacArthur High School, wants to be a music therapist and is interning at St. Mary's Hospital.

"My job is to basically make sure that the Alzheimer's and Dementia patients are interacting, their cognitive skills are growing, and that they're listening to music that calms them down when they get anxious," said Sykes. "Even music to bring back memories they've forgotten."

Her father, Johnnie, is happy she's getting this learning opportunity.

"She worked very hard in school, and I think this is one of the ways that she was able to get rewarded for her hard work," said Mr. Sykes.

Every semester, seniors with a 3.0 G.P.A can apply for an internship in their desired field, but only the best applicants are admitted to the program.

"It's a completely different world almost when you're reading a book compared to when you're actually pressing the buttons and you're talking to the patient and you're getting to know them," said Forest Jacobson, another St. Mary's intern from MacArthur.

The program is specifically for seniors at MacArthur and Eisenhower. D.P.S. wants to expand the program and offer more students a change to participate, but that depends on the number of businesses willing to take part.