Illinois Guards Rice, Cosby Suspended Indefinitely
Posted: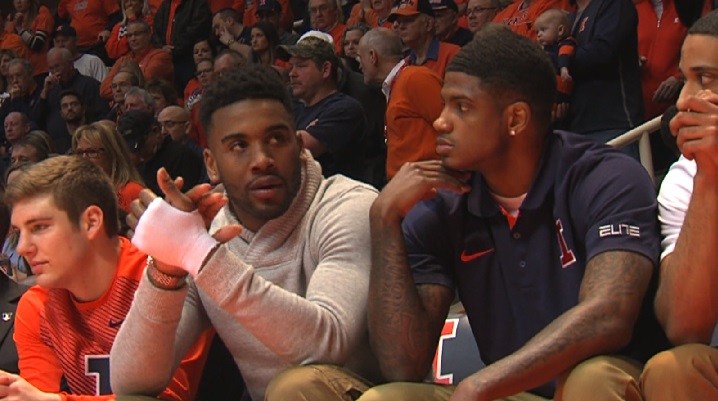 CHAMPAIGN -- They were already hampered by injuries, but it was another reason altogether that kept Rayvonte Rice and Aaron Cosby off the floor Saturday.

According to a press release handed to the media about an hour prior to kickoff, Rice and Cosby were suspended for a "violation of team rules." Both were on the Illinois bench in street clothes during a 60-58 win over Penn State.

In the statement, Groce said, "Hopefully they will make better choices and make the necessary progress to rejoin our lineup."

Groce would not give specifics on the reason for the suspensions.On Thursday,

Groce claimed both players, who had missed time due to injuries, could possibly return to action Saturday. After the game, he reiterated that the two were available, but that "something changed" in the last two days.

He said he was disappointed that what happened, whatever it was, involved two of his veteran players.

"For guys that have been here, know what we're about, that have heard the same message, that have been drinking the same Kool-Aid for three years. I would expect more," he said.

Rice started the first 15 game for Illinois before fracturing a bone in his left hand. He still leads Illinois in scoring (17.2 ppg) and rebounds (6.9).

Cosby played in the team's first 19 games before a retinal tear caused him to miss the last two.

Groce would not say when the two may be eligible to play again.