Freezing property taxes, investing in education among themes in State of the State
Posted: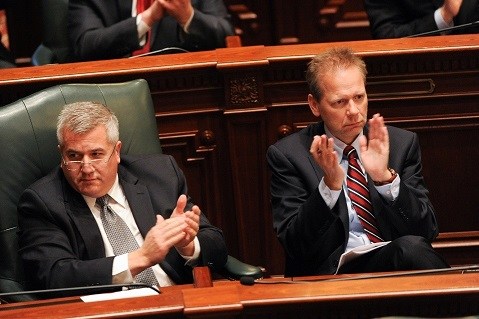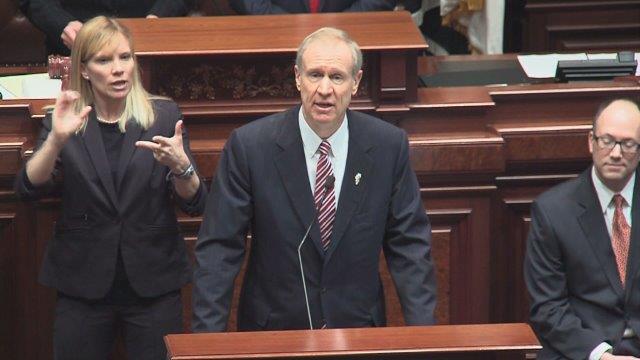 SPRINGFIELD, Ill. (AP) – Governor Bruce Rauner's first State of the State address is being met with mixed reviews. While Republicans viewed the speech positively, Democrats voiced skepticism.
"The state of the state is the governor's opportunity to give the people of Illinois a fact-based assessment of where we are and where we are going," said Senate President John Cullerton (D – 6th District). "Unfortunately, too much of the governor's opportunity was squandered with campaign rhetoric that denigrates the reputation of the state," he said.
Senator Dale Righter (R – 55th District) applauded Rauner's initiatives.


"Today, Governor Rauner outlined a comprehensive and ambitious agenda, and I'm glad he did," Righter said. "His focus on job creation and a desire to see an economic renewal here in Illinois, as we've seen in our neighboring states, is what we need."




In his speech, Rauner outlined a number of proposals on topics ranging from property taxes to reforming government.




He proposed that real estate taxes not increase above 2015 levels except for new construction or property under other narrow restrictions. He wants to "modernize" the sales tax to include services such as haircuts or automotive repairs

.
He also pledged to consolidate some of the state's 7,000 units of local government such as library and park districts.
He proposed constitutional amendments to limit state politicians to eight-year term limits and to reduce pension costs.
He also said workers should be able to decide whether to join a union.
Rauner also proposed increasing funding for early childhood education and investing more in community colleges and technical training.
The Governor wants to make the increases top priority despite warning for weeks of painful budget cuts. He said Illinois must "avoid slipping further behind other states in the quality of our children's education."
But Rauner hasn't said how he'd pay for the increase or how it might affect other areas of the budget.
The state faces a $5.7 billion budget gap next year after the expiration of Illinois' temporary income tax increase.
Rauner has invested millions of his own money in education reform efforts. He says he wants to lift the cap on charter schools to offer more choices.