More than 500 Central Illinois Jobs will be Created This Year
Posted: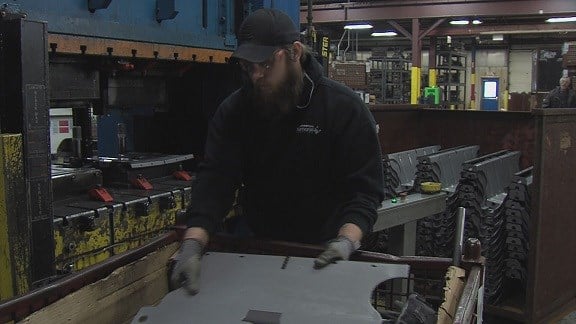 MOULTRIE - A new survey reveals hundreds of local job openings that don't require special skills or a degree. The "2015 Skills Gap Survey" finds more than 500 positions in Central Illinois will need to be filled this year. The problem? Getting people to fill them. As the economic development officer of Sullivan, Stepheny McMahon sees this as a dire issue.

"We found that manufacturers in our region we're having trouble getting the skilled people they needed," said McMahon.

Agri-Fab, Inc., in Sullivan, is one of several companies desperately seeking workers, and reaching out for help to fill the jobs.

"High school students and the college students aren't aware of the opportunities that are available," said company spokesman Kurtis Bunhill.

"The manufacturers can't expand in our region if they don't have enough employees. So, if I can't find them employees with the skills they need, they'll look elsewhere to expand," said McMahon.

She surveyed 23 businesses in Coles, Douglas, and Moultrie counties to determine how many job openings are out there, why they aren't being filled, and how she can make a difference. The result? A new initiative called No Job Left Behind. It's an online portal, matching job seekers with open positions.

"Marvin Keller Trucking, Midstate Tank, Master Brand in Arthur which Moultrie county also," said McMahon. "These are some of the manufacturers we're working with locally. If you will come in and have some good work ethics. If you'll show up for the job. If you'll work hard and show some initiative, they'll send you to get the education you need to raise you up and have the skills you need to do the jobs."

Agri-Fab and other companies are developing transition programs aimed at high school seniors and community college students. Hands-on training that takes you straight into an open position. They want to stress that you don't need a degree to get these jobs, just a good attitude and a strong work ethic.