Decatur Parents Angry Over New Graduation Plan
Posted: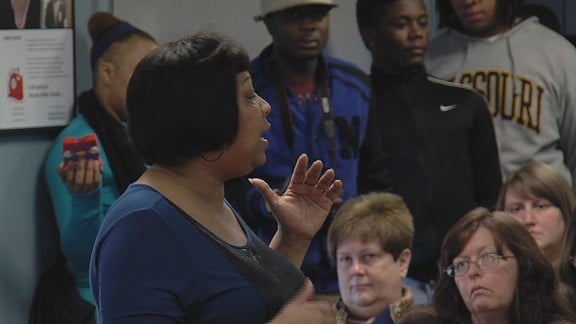 DECATUR - The Decatur School Board heard loud and clear that proposed changes to this year's high school graduations cannot stand. The board held an open session, Thursday, to hear public opinion on the matter.

"You're letting me down," said one parent. "I don't want to leave Decatur. I don't want to leave Decatur Public Schools. But, you're letting the community down by making this decision."

A decision to change the date, time, and location of the district's high school graduations.

"All of the intelligence and wisdom I see in this room, I know a resolution can be made other than this drastic change," said another parent.

It's a change that would move the location of the ceremonies from the Decatur Civic Center to each school and moving the day from the weekend into the work week. MacArthur's ceremony is set for a Tuesday at 8PM and Eisenhower's is on a Thursday at the same time.

"Tuesday is not a good day for anyone," said a parent. "I work out of town. I get into town at 6 o'clock, sometimes 7 depending on the weather."

Parents and students that spoke were also upset with the new ticket limit. Because the high schools indoor spaces can only fit so many people, each graduate gets 5 tickets. However, the board agreed to giving out extras upon request. All of these changes come at the recommendation of a graduation ceremony committee, made of administrators, teachers, parents and students. They feel the graduations will have a more prestigious tone if they are held at the newly renovated high schools. They also feel that limiting the space and number of tickets could decrease the amount of inappropriate and sometimes violent behavior at the ceremonies. Even still, community members think there are other ways to address those issues and want to see those ideas considered.