One Winter Night
Posted: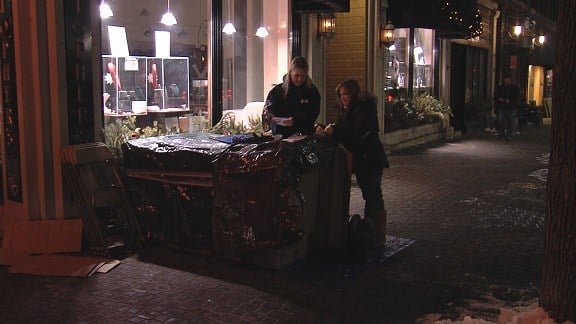 CHAMPAIGN - Spending twelve hours in freezing weather sounds unbearable. Hundreds of homeless people in Champaign-Urbana have do it all the time. But, Friday evening, they weren't alone. Marcus Thomas is one of several in Central Illinois getting a taste of homelessness as he participates in "One Winter Night", an annual event held by the local group, C-U at Home.
"I got some gloves," said Thomas. I got some layers. I'm hoping to fight through it. Doing it on this big a scale, if forces, forces everyone to open their eyes."
The participants are called box dwellers. They're provided cardboard boxes to make a small shelter. The gathering place was downtown Champaign. Liesel Flatt, a Champaign resident, is doing it for the first time.
"We have, let's see, lots of cardboard, two sleeping bags, you blankets and three pillows," she said.
The purpose of the event is to inspire local residents to take action against homelessness, to volunteer at a shelter, give to the needy, or advocate for social programs.
"Whether that's employment, housing, food, clothing, whatever it may be to help people move in the right direction," said box dweller Judy Wiegand.
Raising money was also on the agenda. Box dwellers requested donations from passersby. All of the proceeds go to C-U at Home. The organization wants to raise at least $100,00 to help pay for its' new drop-in center. If you couldn't make it out to "One Winter Night" but still want to donate, visit
www.cuathome.us
.