Springfield Police Meet with Community over Citizens' Rights
Posted: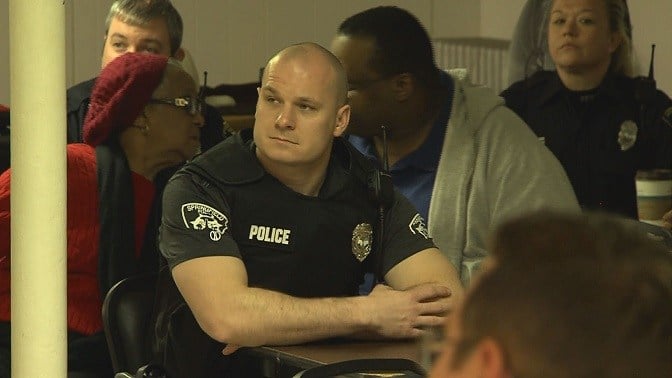 SPRINGFIELD - Meet Marcus Lucas, a retired police officer with a passion for peace.

"I saw the things happening in Ferguson," he said. "Saw the things happening in New york, and, as a new resident here in Springfield, one of the things I said to myself is what can I do to reduce the possibility of that type of violence happening in my city."

What he did was bring Springfield Police and the public together on Saturday afternoon.

"It's basically a chance for officers and the community to come together in a non-enforcement setting and learn about their rights and learn how to make their interactions with the police department go as well as possible," said Springfield Police Chief Kenny Winslow.

Citizens rights were at the center of discussion. Police say there's confusion about what citizens can and cannot do when stopped.

"Well, you know, sometimes we hear that, you know, you can't order me out of the car," said Chief Winslow. "Well, we can. We can order you out of the car, into the car, etc."

But, they don't have the automatic right to search the inside.

"Unless a police officer has reasonable suspicion or evidence, a citizen can say no when asked can I look in your car," said Lucas.

Another blurry topic is the use of cameras.

"As long as you're not interfering in the performance of their duty, you can record them," said Lucas.

Lucas is a leading member of the National Organization of Black Law Enforcement Executives. He wants all citizens, and minority youth especially, to look at police under a different light.

"A lot of people look at law enforcement as something separate," said Lucas. "It's them versus us, and what I want to say is it's all of us."

Using events like this to spread the message.