Decatur Store Considered "Lucky" for Lotto
Posted: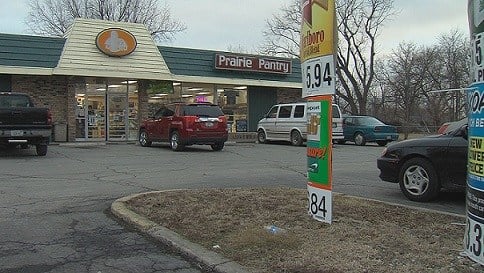 DECATUR - A $2 investment made three lucky winners multimillionaires Wednesday night. The Illinois Powerball jackpot is $500,000,000! This is the third largest Powerball jackpot this state has ever seen. Although the odds are pretty steep, it didn't stop another frenzy of ticket buying. Gamblers packed convenience stores all week long, but, there's one in Decatur, where customers believe luck is on their side. The name is Prairie Pantry, but, gamblers call it "The Lucky Spot".

"It's the luckiest spot in town," said gambler Michael Wright. "Whenever it gets up this high, you got to stop at the Prairie Pantry play."

Valerie Smith, the cashier at Prairie Pantry, says gamblers come to this convenience store because of its' history.

"We sold a $2.7 million on the lotto, and a hundred thousand dollar winner on the little lotto in the same day," said Smith. Then we had a $100,000 winner on the lotto right after that, and then we had the million dollar winner last year."

Smith says she's been selling nearly one hundred Powerball tickets a day, ever since word got out about the 500 million.

"People have their dreams," she said.

Some dream of better weather.

"Pay off bills, take care of the family, and just move south," said Wright. "Move everybody south. Get to warm weather and get away from the cold here."

Some dream of a new car.

"I just want another pick-up truck, and I want to live a comfortable life," said gambler Howard Graves.

All of players at Prairie Pantry seemed hopeful.