Summer Workers Needed at Lake Shelbyville
Posted: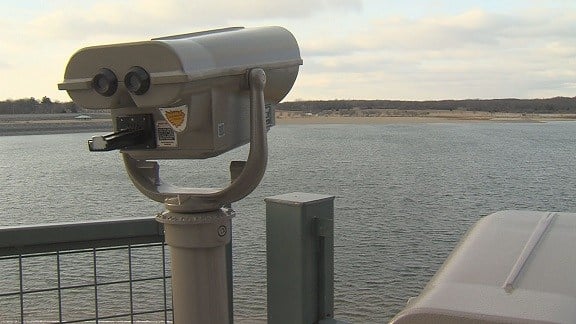 SHELBYVILLE - Another work program hopes to funnel young people into full-time jobs. This one is in Shelbyville, and it's for people who love the outdoors. Imagine working at Lake Shelbyville for 5 days a week.

"It's a very enjoyable pleasant job," said park ranger, Brock Key.

It's a job that could be yours.

"They deal with our natural resources, our recreation programs, so they may be doing park patrols, they may be doing interpretive programs for the public," said Lake Shelbyville operations manager, Ricky Raymond.

The U.S. Army Corps of Engineers is searching for several hard workers.

"Motivated individuals who are interested in the environment and want to preserve and conserve it," said Key.

Summer is arriving. There are more than a dozen seasonal job openings and not much time to fill them.

"We try to target students that are still in college, because again, you know, we look at these students as potential full-time employees for Corps of Engineers in the future," said Raymond.

Most of the positions are summer-length jobs for graduating high school seniors or college students. There are positions in visitor assistance and facility maintenance. The park ranger jobs last from May to October.

"We actually pick majority of our full-time employees up from previous students," said Raymond.

Lake officials aren't just looking for job applicants, they're looking for volunteers.

"Volunteers, you know, supplement our staff here at the project and without them, we couldn't form a lot of the programs that we do," said Raymond.

It's a team effort to keep this Shelbyville staple exactly the way it is. The Army Corps is looking for a dozen park associates, 2 park rangers, and as many volunteers as possible. To learn how you can apply, call 217-774-3951.