Springfield Blood Center In Need of Donations
Posted: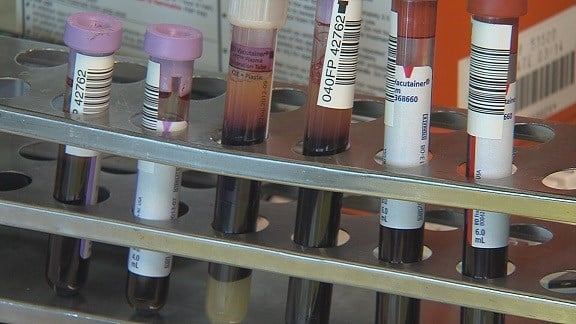 SPRINGFIELD - More than four million people need blood transfusions every year. This month is when blood centers begin to worry if they can meet the need. The Central Illinois Community Blood Center in Springfield is calling on the public to come forth. There was a shortage of blood donations in December and it's time to make up for the loss. One pint of donated blood can save three lives. About 40% of us are eligible to give blood, but fewer than 10% actually do so. Tara Matheson, the manager of blood donations for the Central Illinois Community Blood Center, say most blood donations go to cancer patients.

"The number one reason we transfuse blood is for cancer patients," said Matheson. "During their treatment, their body quits creating new blood cells. So, blood transfusions revive them and really help them during their treatments for cancer. And every person knows somebody who's been affected by cancer."

Health officials at the center say the most useful blood type is o-negative. Call the Central Illinois Community Blood Center to learn how you can donate. They have mobile drives in several counties all year long. They will be hosting a blood drive in Decatur on February 19 at Millikin University from 10am to 6pm at the SPEC. You can call 241-7500 to schedule an appointment or just walk in.