State Lawmaker Wants to Change Driver's Education Act
Posted: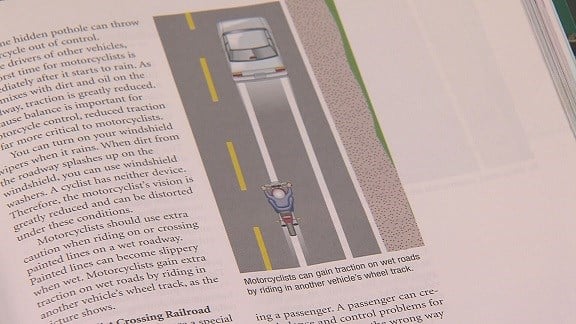 DECATUR - Motorcycle crashes killed more than 4,000 people in 2013. Numbers from last year are not yet released, but driver's ed instructor, Bret Reedy says even one fatality is one too many.

"When cars are making a left turn and they don't see the motorcycle, that's when the collisions happen," said Reedy.

Reedy has been teaching driver's ed at Decatur's Eisenhower High School for years. He makes it his mission to explain how to properly navigate near motorcycles.

"I have an individual project or group project that I have them do to look deeper into motorcycle safety.

Now, State Representative Thomas Bennett (R) is trying to make sure every school in Illinois does the same thing.

"What I'd like to try and do is help student drivers become more aware of motorcyclists and riders in the community," said Bennett.

The representative's bill would amend the driver's education act in the Illinois School Code, requiring that all behind-the-wheel instruction include lessons on motorcycle safety and awareness.

"A lot of times when you hear a car accident where motorcycles are involved, a lot of times you hear the driver say I just didn't see them," said Bennett.

The proposed curriculum will show students how to keep watch.

"We need to teach those precautionary measures to young drivers," said Reedy.

Representative Bennett says he purposely kept the language in the proposal general to give schools flexibility. The bill is still a rough draft. The state's Education Committee will review the final draft and decide whether to send it the house floor.