I-TEAM: Sex Trafficking
Posted: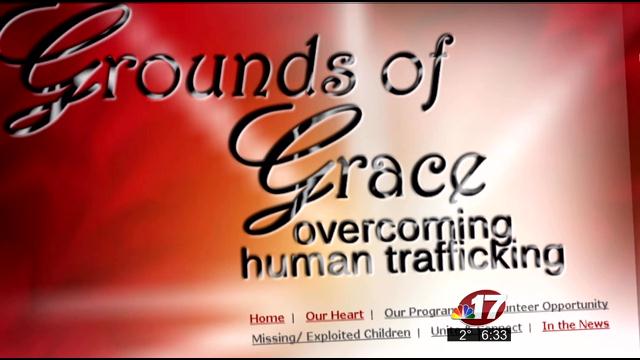 ILLINOIS - When you think of sex trafficking, sometimes big cities come to mind; Chicago, Saint Louis and New York. But for some, that life is a reality right here in Central Illinois.
For years, Patricia McKnight was abused. She says her step father sold her to other men for sex, sometimes while looking down the barrel of a shotgun.
"He called me into his bedroom when I was 12-years old and he made me stop in front of our bedroom window area at gun point and laid me down. He told me if I ever spoke up, he would blow my head off from the inside out" says McKnight.
McKnight says for years she was abused – passed around – with fear for her own life. She says by 16, she was forced to have sex with up to sixty men.
"I'm talking ten guys showing up in the middle of a Friday night and I am the toy. I am the one sent from lap to lap to lap; I am the one they're feeding with alcohol."
For her, it started at age nine. And there are dozens just like her in Central Illinois. Forced into sexual acts against their will; causing bodily and mental harm, damage lasting a lifetime.
"I have been tied up with phone cords -and abandoned in a room for a couple of days - I have been beaten - two broken collar bones - two broken ribs."
Fortunately there is help. Help from people like Dana Pfeiffer of Grounds of Grace. The group is based in Springfield, and is trying to stop sex trafficking in its tracks.
"It's a huge money maker and it follows right along the traffic lines of drugs. So where you're finding drugs ,you're more than likely to fund human trafficking" says Pfeiffer.
Dana says Grounds of Grace helps around 30 clients a week. Referrals come through local, state and federal law enforcement.
"It's more hidden than it is in bigger cities - it has affected as small as a 2-years old in this area, and our oldest victim is 68-years old."
It's one of the reasons lawmakers like Rodney Davis are taking action. They are pushing bills through congress to stop human trafficking.
"We are going to do some things on the top end to ensure that the web driven trade of sex trafficking victims is stopped, and also that those who are actually engaging in the trade are going to be held to the higher standards and punished at the furthest extent of the law." Says Rep. Davis (R) Illinois.
Davis says there is a need to get victims out of the situation before it escalates. That sentiment was echoed by McKnight, looking back on her life.
"
You don't do that to a child. There's no child ever that deserves this type of cruelty. When you have such evil - that goes on for so very long, how could you not remove that child? How can someone not be concerned enough to say something?"
McKnight says while her start in life was rough, she's since turned it around. She says she ended her life of sex, drugs and alcohol, and started one with kids of her own.
She also came out with a book to help women like her, and has new friends who continue to help her on her journey.
Grounds of Grace says 90% of sex trafficking they have seen, are typically trafficked by family members or significant others.