Central A&M Returns to State: "We're on a Mission"
Posted: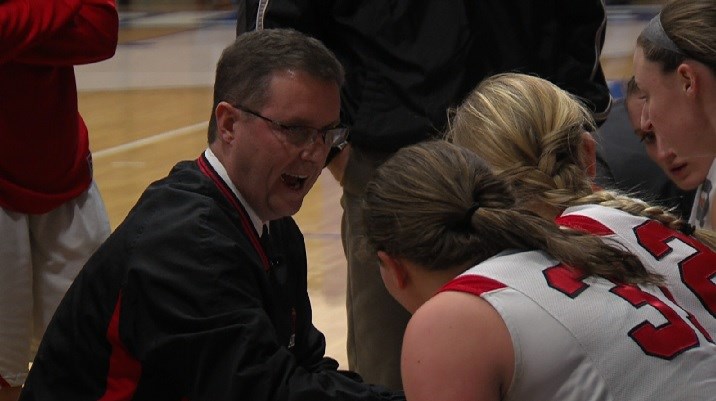 MOWEAQUA - In 2014, a state berth for the Central A&M girls was a remarkable accomplishment. In 2015, it's just another step in the process.

"Somebody pinch me, because it feels weird," said head coach Tom Dooley, whose Raiders are headed to Redbird Arena in Normal for a 2nd-straight year.

Central A&M beat South Fulton 69-51 in Monday night's super sectional in Decatur, continuing a string of dominant performances in the 2015 playoffs.

In fact, the Raiders' average margin of victory in their five playoff games is 20.4, with none of them closer than 16 points.

It's emblematic of a team that's not just satisfied with getting there.

"Last year we were so overjoyed, and couldn't believe that we were going to Redbird," said Dooley. "This year, don't get me wrong, we were thrilled, but we're on a mission."

Last year, Central A&M rode a similarly dominant performance in the super sectional -- a 26-point win over Goreville -- into the state final four. The joy ended there, as the Raiders fell in close games to Carrollton and Eastland, finishing 4th.

They made clear after Monday night's win: Fourth place isn't the standard for the Raiders anymore.

"We've got a job to do, and our goal's not done yet," said Dooley.

The 2nd-ranked Raiders open with the state's top-ranked team, Prophetstown. Tip-off for that game is at noon Friday at Redbird Arena.