Lawmaker wants Regulations on 3-D Printing
Posted: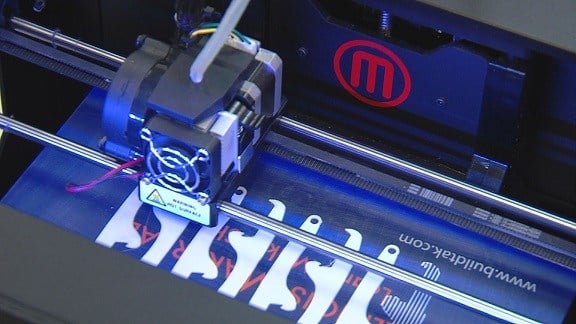 CHAMPAIGN - The technology is groundbreaking and people are catching on quickly.

"It's most commonly used in the aerospace industry, automotive industry, and the healthcare industry; the case for you iPhone, Dental implants," said Aric Rindfleish. He's referring objects made using a 3D printer.

"The machine's here will print a plastic filament, and has a series of small motors that move a print head in three dimensional space, and it creates a layer and drops down in very low increments and does the next layer, and keeps on going until you have an object," he said.

The Maker Lab at the University of Illinois allows a selected group of students to explore 3D technology. They stick to using plastic to make safe and fun objects. But plastic isn't the only material that 3D printers can mold.

"Metals can be printed," said Rindfleish.

He says with metal, comes the ability to create dangerous weapons.

"There's talks about 3D printing guns," he said.

State Representative Elgie Sims wants to make sure it's illegal in Illinois. He's proposing legislation that would make it unlawful to use a three-dimensional printer to create a firearm or any part of a firearm, unless the person possesses a license to manufacture them. Ryan Hurley, who manages projects at the Maker Lab, says it's good that lawmakers are being proactive because most people who have 3D printers now are only using plastic.

"With plastic, you're mostly just making the body of the gun because you still need a rifling and boring so the bullet can go," said Hurley. "And then you need a firing pen."

He's says printers that can mold metal are extremely expensive at the moment.

"Most of the metal printers and such start off between $500,000 to a million dollars.

But, just because it's expensive doesn't mean it's impossible.