Black Enrollment Is Low At UIUC
Posted: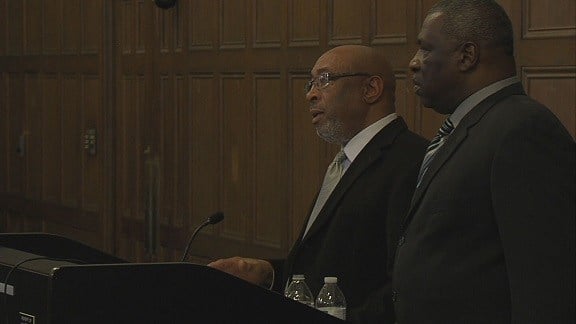 The goal is to get more African-American students enrolled. Campus leaders at the University of Illinois say there isn't enough being done to make that happen. They held a press conference in Champaign on Friday.

"We're going to ask that the Board of Trustees not renew Chancellor Phyllis Wise's contract," said community activist Terry Townsend.

Terry Townsend and Martell Miller have already submitted a letter to the board. Friday, they made the public aware.

"She has not met or exceeded any of the expectations as it relates to African Americans," said Townsend.

The letter outlines the continuous drop in African-American student enrollment. In 2014, the freshman class had only 356 African-Americans. Just the year before, there were 433. The average freshman class has nearly 7,000 students altogether. Miller says the university isn't reaching out to enough black communities in Illinois.

"They're not getting exposed to the U of I," said Miller. "The U of I is not coming in our community and making sure they get exposed."

They also believe the university isn't seeking out enough African-American faculty.

"If you start talking about employment, the numbers should be in proportion to the population of the state," said Townsend. "They are not."

There were no members of the board at the meeting, and reached out the university's Office of Public Affairs. No one was available for comment.

"We'd like to get some resources and some access," said Miller.

Miller and Townsend are urging black students and faculty to make their voices heard. There is also concern over the physical condition of the African American Cultural Center on campus. As for the letter to the school's Chancellor, Miller and Townsend are awaiting her reaction.