National law enforcement expert visits Central Illinois to advise police
Posted: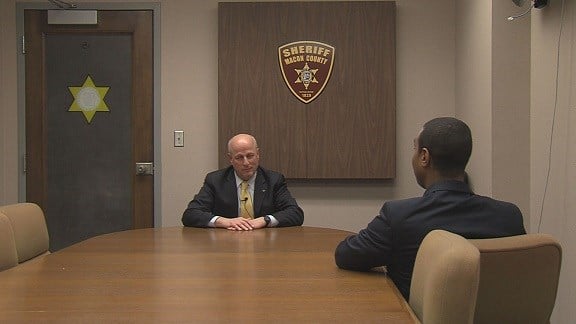 DECATUR - The relationship between police and civilians has become increasingly hostile and sometimes violent in parts of the country. The Macon County sheriff, Thomas Schneider, is actively trying to keep Central Illinois above the chaos.

"We're trying to be as proactive as we can to building and fostering a relationship within the community we serve," said Schneider.

It was the new undersheriff, Howard Buffet, who offered to bring in someone he thinks will help make that happen.

"You can always improve your training, you can always help your officers do a better job, and I felt that having chuck come here and meet with some of the community leaders would be beneficial," said Buffett.

Chuck Wexler, the national director of the Police Executive Research Forum.

"We're in the post-Ferguson stage where people are really putting a microscope on police-community relations," said Wexler.

He, along with Buffet and Sheriff Schneider held intimate discussions with local groups, to gain understanding.

"We talked to Caring Black Men," said Schneider. "We talked to the Coalition of Neighborhood Organizations. We talked to the NAACP."

They also spoke with police chiefs from Decatur, Springfield, and Champaign to offer guidance and advice.

"I think the most important skill anyone can have, especially in policing, is the ability to listen," said Wexler. "And to listen to what people are saying and how they're saying it and to be sensitive, putting yourself in someone else's shoes."

He also says many cops should re-focus their priorities.

"There's a tendency to think, you know, our job is just to identify the law-breakers," says Wexler. "Sometimes, in the course of doing that, they stop people that they shouldn't be stopping."

He says although the ultimate goal of law enforcement is to reduce crime, it can not be at the expense of an entire community.