Body of Christian Zamora pulled from lake in Urbana
Posted: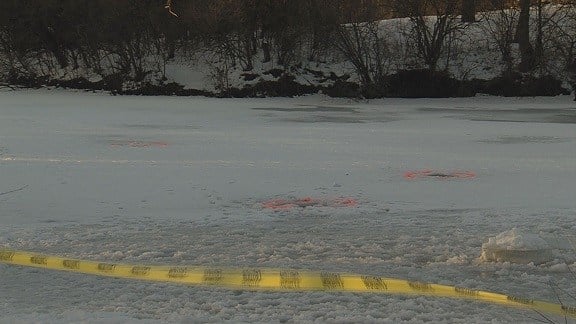 URBANA - His body was pulled from Crystal Lake in Urbana at about 12:30, Friday afternoon. By 1:55pm, University of Illinois graduate, Christian Zamora was pronounced dead. He was only 23 years old.

"It's just, it's shocking," said Lora Velez, a friend of the family. "It's disturbing."

Champaign residents, Lora Velez and her daughter Brooke, have been a part of a volunteer search team that assembled after Zamora went missing on New Year's Eve. Champaign police sergeant Dennis Baltzell says the lake was searched in January but nothing was found. This time, searchers drilled into the ice that covers the lake, and used sonar equipment to locate the body. Lora contacted the Zamora family immediately after Christian was identified.

"They were just kind of in shock, notifying the rest of the family, and, I mean, they're all shaken up and very emotional," she said. "I couldn't imagine what any of them are going through."

Investigators have not confirmed if this was a criminal offense, but Lora and her daughter believe it is.

"I'm trying to move just because there is so much going on here in this town," said Velez. "I don't feel like it's safe anywhere you go anymore. When I was growing up, it was safe."

Brooke shares her sentiments.

"This community has gotten so bad that I don't feel safe going out anymore," she said.

Both say there's comfort in knowing he's in a better place.

"He's now in a safe place," said Lora. "He's unharmed. He's watching over them. He's going to be with them everyday of their lives. He just , body wise, won't be here. But, his heart's here, his memories."

She says the Zamora family is stunned with pain, but is grateful for the closure they now have. The Champaign Coroner's Office, Champaign police, and Urbana police are teaming up to investigate this death. The coroner will perform an autopsy on Saturday, March 7.