Macon County official says new unemployment rate shows "unbelievable potential"
Posted: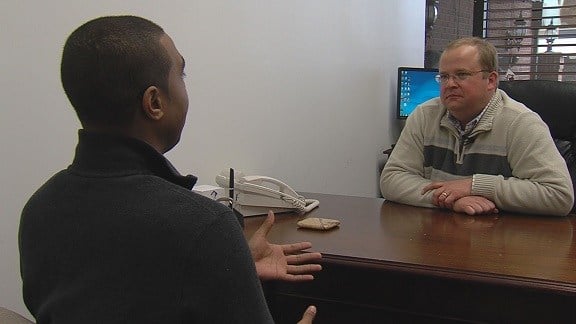 Macon County's unemployment rate is dropping. New numbers from the Illinois Department of Employment Security are showing a 3% improvement. Ryan McCrady, the president of Macon County's Economic Development Corporation, is proud.

"I know this community has unbelievable potential," he said.

On Tuesday, the Illinois Department of Employment Security released a report showing the unemployment rate each Illinois counties for the month of January. Macon County had an unemployment rate of 8%. Last year, it was 11.4%.

"Since then, there's been a lot of effort in workforce training and workforce development to get individuals in this area trained to take jobs that are open," said McCrady.

He believes those workforce development programs have been instrumental in lowering the unemployment rate because they funnel job seekers through training programs and straight into job openings.

"Richland Community College has great programs and a brand new training center that they have at their campus," said McCrady. "Workforce Investment Solutions is a government-funded workforce training program that can help get individuals ready for the workforce. We have a whole host of construction and building-trade programs here in our community.

Patrick Hoban, the Economic Development Officer for the City of Decatur, says many local companies were offering jobs to these newly skilled workers last year.

"We saw a great big jump from Akorn, recently, last year. They went from 200 employees up to 400 employees. We also had 45 million dollars invested in our community for separate projects. There's been a lot of investment, and we're going to see some of that continue going into next year, which will create more jobs thanks to construction.

According to the numbers, Macon County is on the right track. Only time will tell if the trend will last.