One man injured after Decatur car crash
Posted: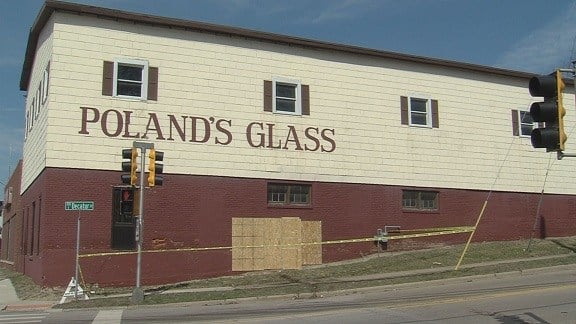 DECATUR - One man is recovering from injuries after crashing into a Decatur business. It happened at the intersection of Decatur and Franklin streets downtown. The accident happened early Saturday morning at about 9am. A man crashed his pick-up truck into, Poland's Glass and Paint, a small business. Fire fighters say only one man is injured, but it could have been a lot worse.

"I'd seen a pick up truck, kind of like, go through the light," said Brian Spence, who witnessed the crash. "It kind of looked like he had kind of lost control. It looked like he was trying to turn the corner. When I looked up, I just saw him just like collide right into that building right there."

The collision was strong enough to break brick.

"The truck was through the building," said Spence.

Construction workers and employees at PT's Bar-B-Que, on the other side of Franklin Street, say they saw the whole thing happen.

"He was just sitting inside his vehicle kind of dazed and confused like he really didn't know what happened," said Spence. "He had a lot of people around him, you know, supporting him, calling the ambulance trying to make sure he's okay."

Decatur firefighters say he was the only person in the car when it crashed.

"He tried to use his brakes and the brakes weren't functioning," said captain Michael Emmerd.

Emmerd says that, because the driver couldn't stop the car, he swerved off the road to avoid oncoming traffic. That's when he slammed into the building.

"Coming down that hill there to avoid traffic that was at the intersection, he swerved off the road and drove along the grass area and then crossed Decatur street and struck this building," said Emmerd.

The driver is now in recovery at a local hospital.