Residents welcome Decatur's new city manager at reception
Posted: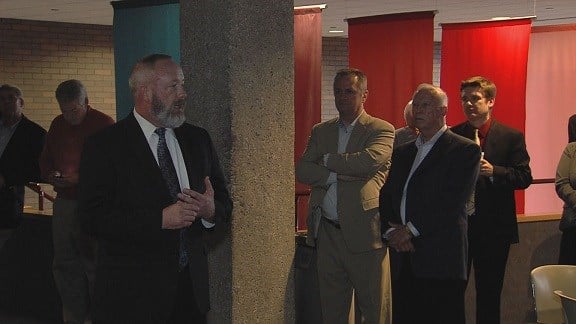 DECATUR - Dozens welcomed Decatur's new City Manager, Tim Gleason, at a reception Wednesday evening. His first official day on the job was Monday, March 23. Only 3 days on the job and the compliments are already rolling in.
"He's a very hard worker, and he's a guy that cares," says Mike McElroy, the mayor of Decatur.
McElroy says Gleason stood out during the interview process with many skills his opponents didn't have. Gleason was the City Administrator of Washington, Illinois, before coming to Decatur. During his time there, he led efforts to get the community back on its feet after a tornado devastated the area in 2013.
"When you have a disaster like that hit your community, and we've had it happen to us hear in Decatur, it's really good to know that you've got somebody that going to be quick," said McElroy.
Gleason already has his eye on a few challenges in Decatur.
"You're going to see economic development, job creation," said Gleason. "There's no reason why we can't train Decatur residents for those Decatur jobs."
He's also concerned with Decatur's appearance."
"Changing the image, improving some of the neighborhoods," Gleason said. "There's a lot of infrastructure challenges."
Based on his past, Gleason isn't afraid of challenges. He says he couldn't be more excited to help the city overcome them. Gleason is 49 years old and comes to Decatur with his wife and 11-year old daughter.