Bombers Waiting on Their Ace as Season Opens
Posted: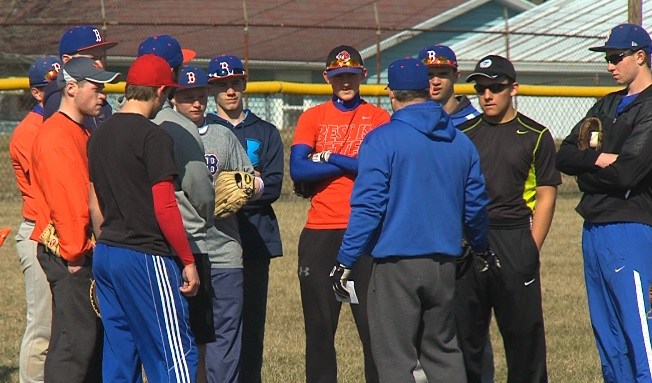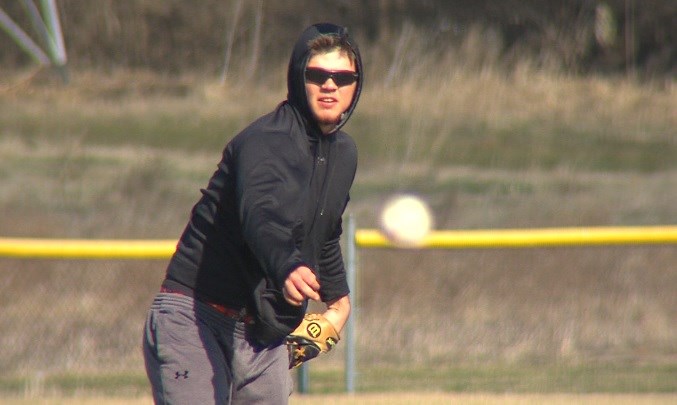 ARGENTA -- The word "haunting" may a be a strong one to describe Argenta-Oreana baseball's memory of the 2014 state tournament.

It's also the right one, at least for junior Austin Brown.

"I think about it all the time," said Brown. "I just anger myself that we didn't get the hits we needed."

In fact, it was just one game that brings the bad memories -- the state semifinal against Illinois Lutheran. A-O's Gage Eller was outstanding, allowing a single hit in a complete-game, eight-strikeout performance. That hit, however, plated the game's only run, as the Bombers fell 1-0.

In fact, in A-O's two-game stay at the tournament, three Bomber pitchers combined to give up three hits, two runs, and strike out 19 in 13 innings.

"I think it's going through everyone's head that we have something to prove this year, and maybe get a little bit further," said Brown.

Head coach Tom Saunches is quick to point out, that was a long time ago now.

"We have a new team this year," said Saunches, who made a little history last season, taking a team to state in each decade of the 1980s,1990s, 2000s, and 2010s. "We have three starters back. I've told them, they're not last year's team. They don't need to do what last year's team did."

They do, however, have the pieces to replicate it, not the least of which is senior Keegan McHood.

McHood enters his final high school season with a number of things behind him. His letter of intent to play ball at Kentucky is signed, and his football and basketball careers are now over.

He says he's focused on this season ahead, and, at the very least, making it to Kentucky.

"That's the number one goal: To see if I can get there healthy." said McHood.

That's the one question mark for the Bombers heading into the year -- McHood's health. They'll start the first two weeks of the season without him on the pitcher's mound, due to a shoulder injury. McHood said it's tendonitis, and likely the result of throwing too much, too soon.

"I think I was jumping back into pitching a little too quickly, and maybe threw with a little more effort than I should have been," he said.

Saunches said they'll plan to keep him out of the rotation until at least April 10th.

"There's no reason to rush anybody right now, especially a Division I recruit," said Saunches. "We have guys who can throw, and he can still swing the bat, so he's an important part of our lineup."

That's the crucial point -- McHood can hit. In Wednesday's season opener, he had an RBI double in his first at bat, the only run scored by the Bombers in a 2-1 loss to Williamsville.

A valuable asset using only half his skill set, he knows that the 2015 Bombers have little holding them back.

"I don't think anybody on the team expect to just walk back to state," McHood said, "but obviously all of us want to."

The Bombers next host Fisher on March 28th at 11am.