Rock the Vote 2015
Posted: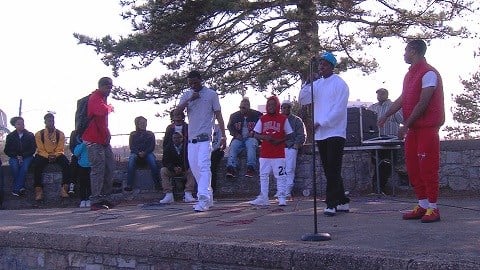 DECATUR - A voting rally brings dozens together in Decatur. Mueller Park was a site to see Saturday afternoon, as community leaders continued to stress the importance of Tuesday's consolidated election. The event was called "Rock the Vote 2015" and targeted young people and minorities, two groups that seldom vote. The push comes as the Macon County Clerk predicts that, overall, voter turnout will be low on Tuesday. The event featured performances by several local musicians hoping to inspire residents between 18 and 25 years old. Members of Decatur's Black Chamber of Commerce are calling this a historic election because there are 7 black candidates running for spots on the Park Board, School Board and City Council. One of them is running for Mayor. Some of them came out to the rally to talk about issues they would address if they were elected. All of them agree that this is a very important election because state budget cuts, this year, will have a very heavy impact on local municipalities. Keith Ferro, a local radio host, says he wants the event to inspire first time voters to become politically active and stay politically active.

"It is our job to stand up and represent and make our voice heard and make our presence known. If we don't, and we lose and we fail, then guess what," said Ferro. "That's our fault."

The event featured free food and giveaways.

Early voting ended Saturday. Polls open at 6am on election day and will remain open until 7pm.