Dozens of cars line up for free gas in Decatur
Posted: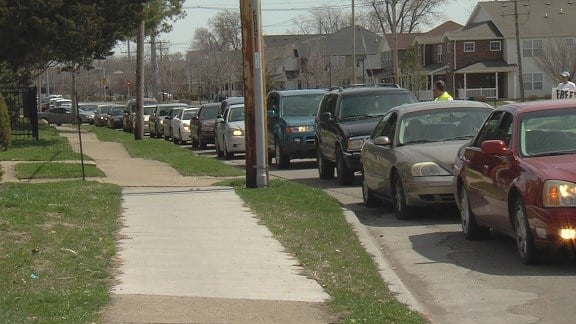 DECATUR - Gas prices hurt our pockets every time drivers have to fill up. But, Sunday, dozens received relief at the pump. Anyone driving down Grand Avenue in Decatur around noon had to have seen the line of cars for blocks. There was free gas, first come first serve, all thanks to Spread the Salt Ministries of Decatur.

"This is a humbling experience to be able to come out here and do this," said Pastor Ryan Taylor.

He wanted to do something unconventional.

"Everybody's doing food, coats, and clothes, but when it came to Easter, we said wanted to do something different and it was gas," said Taylor.

Between noon and 1pm, drivers could get $12 worth of the gas at Phillips 66 on the corner of Grand Avenue and Water Street. All of the money was collected through tithes at the church. The location of the gas station wasn't revealed until noon on Sunday.

"People were asking what's big, what's coming," said Taylor. "So, we finally released that we were going to do a gas giveaway, but we withheld the location until today."

Drivers say the blessing is in the relief.

"I've been diagnosed with breast cancer, and I'm currently under treatment," said Erma Johnson. "I have appointments both Monday and Tuesday, so I don't have to worry about the extra money that it has been taking me to get back and forth."

Members of the ministry say offering peace of mind is an act of love. Spreading God's love is their main mission.

"So we're out here just planting seeds of Christ. This is the day that we usually celebrate him being alive. So, we wanted to show that he's still living through his people."

And still helping them get around town. This is the first time this church has hosted a gas giveaway, and members say that Sunday's perfect weather is confirmation that this was meant to happen.