Dudek Tears ACL in Spring Practice
Posted: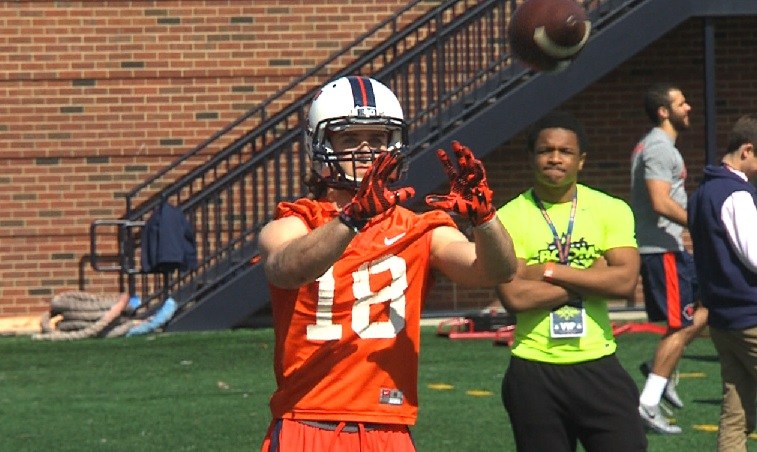 CHAMPAIGN, Ill.
- Illinois head football coach Tim Beckman announced Wednesday that sophomore wide receiver Mike Dudek, a 2014 freshman All-American, suffered a torn ACL during a non-contact drill at
practice Wednesday morning at Memorial Stadium.
"This is very disappointing for Mikey, his family and our football program," Beckman said. "He'll have the knee surgically repaired as soon as possible and the doctors feel like he could return to the field in October. Knowing how hard Mikey works, our biggest challenge will be to keep him on pace and not let him push it too hard and too fast."
A native of Naperville, Illinois, Dudek broke school freshman records with 76 catches for 1,038 yards in his inaugural campaign, totals that rank fifth and seventh, respectively, on the Fighting Illini single-season lists. He also tied with College Football Hall of Famer David Williams for the UI freshman receiving touchdowns record with six.
Dudek earned several freshman All-America honors, including ESPN.com, Scout.com and 247sports.com, and was a second-team All-Big Ten selection while helping the Fighting Illini to a Zaxby's Heart of Dallas Bowl appearance. He was the Big Ten's top receiver during conference play, posting 50 catches for 716 yards (89.5 yards per game) and three TDs in eight league games. He also led all FBS freshmen in receiving yards per game on the season (79.8 ypg).