Dancing for Donations
Posted: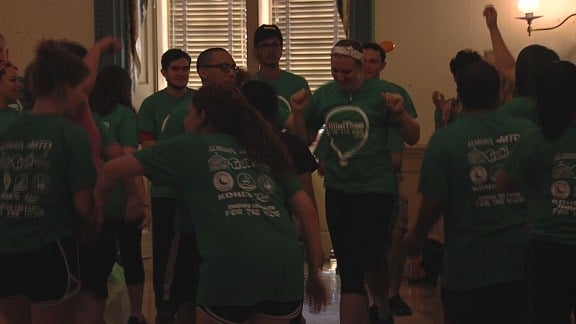 CHAMPAIGN - Some are calling it a party and some are calling it a workout. More than 400 hundred University of Illinois students dancing for 12 hours straight, Saturday, from noon to 11:59pm. It took place in the Illini Union Ballroom. It's a fundraiser for the Children's Miracle Network, a collection of hospitals that go above and beyond for kids. In order to help finance those efforts, the network holds dance marathons at colleges around the country. Twenty eight of them are this weekend alone. This particular dance marathon is raising money for St. John's Children's Hospital in Springfield. Each dancer is set up with an online account, that anyone can put money into. They're dancing for donations.

"One of the really good things about the network is that no child is turned away based on their families inability to pay," said Zac Johnson, a spokesperson for the Children's Miracle Network. "So, a lot of what the donations to Children's Miracle Network Hospitals goes to charity care. Making sure that those families, amazing kids, have that support."

All the dancers were divided into team, each representing a St. John's success story.