CI Sports Report with Elise Menaker: Roller Derby Challenges and Changes
Posted: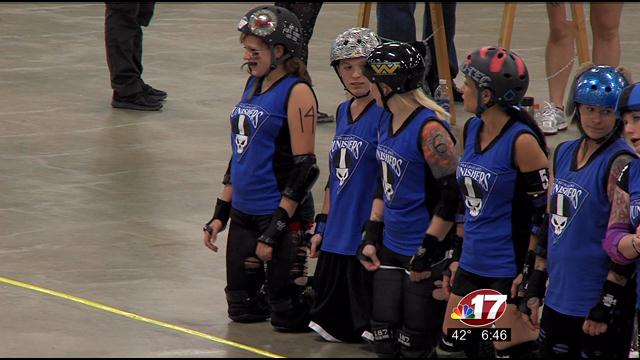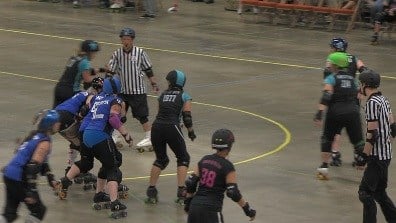 DECATUR - In a couple of weeks the Prairieland Punishers have their next home bout.

Having never been to a bout herself, WAND's Elise Menaker met up with some of the ladies to find out more about what this sport is like and just how big it's becoming.
It's rough.

You have to be tough.

Like a punisher, a Prairieland Punisher.
"I've got a bruised hand right now," said Katie Baird with a laugh.

"I always have some sort of physical damage."
The team is made up of 14 athletic, brave and strong women.
"I honestly just kind of blackout," explained team captain Jessica Johnson.

"It's almost like having blinders on like all I can see is the track and it's just happening all at once."
"People talk about going into a zone," Baird said.

"You can't really tell what's going on outside of the track because you're so honed in on every player on that track."
Because in order to compete in roller derby you have to have skills and smarts.
"It's athletic.

It's intense.

It's full contact and brutal but at the same time it also has this side that's super graceful and fast and beautiful because of the skating.
And it's all about strategy.
"The goal is to score points like in most sports, and the way we score points is by having the jammer pass the members of the opposing team called blockers," Baird explained.

"The blockers, as your team, they want to stop the opposing jammer from getting through but they also want to help you get through."
In each bout there are four blockers, one jammer, no using your arms or elbows.

Your shoulders chest hips thighs and even butt are your biggest weapons.
"You have to be thinking strategically and changing that strategy every second," said head coach Brian Cassidy.
It's been years though that roller derby has been around, more than half a century.

That's when the game was more scripted, more about entertainment, but the game is changing.
"Now it is becoming a very competitive, athletic sport," Baird said.
A 2011 documentary entitled Derby Baby shows just how big the sport is becoming all over the world.
"It's is definitely a fast pace, contact women's sport that is just exciting," Cassidy said.

"It's always changing.

You're watching awesome athleticism out there, big hits, skating fast."
Still, entertainment hasn't abandoned athleticism.

Nicknames and make up decorate the track.
"It's not just makeup to us," Johnson described.

"It's how we prepare.

It's our war paint like 'Okay, I have my fierce eyes on now.

Be afraid.'"
"You get to go out there and you get to be Bambi Bloodlust," Baird said.

"You still kind of feel like your own super hero."
"I'm going by my last name now but I used to be 'Jesi Cutya.'

It's kind of notorious in the area," Johnson said with a laugh.

"Everyone knows me.

It's fun to be at the mall and these little kids will come up to me and they're like, 'Oh my God it's Jesi Cutya!'

It's just hilarious."
And even when it's time to go, it's still a sport and a persona that may never truly leave the person.
The Punishers next home bout is Saturday, May 9.

You can access tickets under Site Watch on our website.

Or Giggles on Merchant in Decatur, the Bourbon Barrel and The Wharf all sell tickets as well.

If you're interested, the Punishers are looking for skaters, refs and volunteers.