Groce on Signing of Mike Thorne: "We have the option to play big ball"
Posted: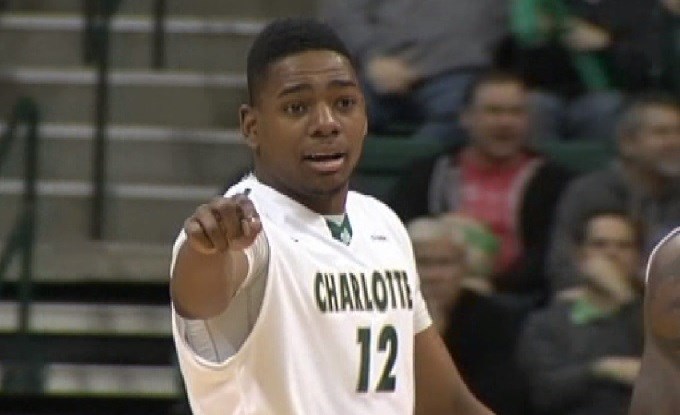 CHAMPAIGN -- He's the apparent answer to Illinois' most pressing offseason question.

Mike Thorne, Jr. is the new big man for the Fighting Illini, coming in at 6'11", 270 lbs.

"He's played a lot of college basketball at a very high level," said Illinois head coach John Groce. "I think he's going ot be influential to our entire team."

Thorne, who started 60 games for the Charlotte 49ers that last two seasons, was getting interest from Kansas, Kentucky, and Pittsburgh, and will be expected to headline a new-look front court for Illinois, which missed the NCAA Tournament for the second straight season.

Thorne's primary job will be to fill the void left by Nnanna Egwu, who played 136 games for Illinois over four years. While Egwu was one of the Big Ten's premiere defensive players, he never amounted to a big scoring threat. He scored 6.5 points per game in 2014-2015, hitting double digits seven times in Illinois' 33 games, while shooting 43.1% from the field.

As a junior, Thorne averaged 10.1 points per game and 7.3 rebounds. That rebounding total ranked 5th in Conference USA. He also ranked 10th in C-USA in FG percentage (53.4%).

While Groce was quick to point out the strengths of former players like Egwu, Sam McLaurin, and Tyler Griffey, he admitted Thorne brings something Groce hasn't had at Illinois.

"He has a knack for finishing in the 2-point area. For all of you that followed us, you know that was an area we wanted to get shored up," said Groce. "This is the first time we've got a guy of that size that wants to play with his back to the basket, likes to play with his back to the basket, and is gifted at playing with his back to the basket."

Thorne's arrival will take some of that burden off guys that are still developing, like sophomore Leron Black, and redshirt freshman Michael Finke. The return of Darius Paul, following a season at Lamar State, should also add much-needed depth to Illinois' front court.

"I think the one thing about our roster, when I look at it now, that excites me is that we have the option to play big ball, or to play small ball if we want. That's such a great luxury to have as a coach, to be able to adapt like that within the course of a game," said Groce.

Thorne will have plenty of opportunity to get acclimated. He'll get on campus for summer workouts, before an international trip in August for the team. Illinois will play games in Belgium and France from August 9-19.

One scholarship remains open for the 2015-2016 season, and Groce said while they are out recruiting, they don't want to fill that spot just for the sake of filling it.

"If we don't get the right fit or the right guy, we'll push the scholarship," he said. "For us, it's more important that we get the right fit."