Dewitt County Board reaches agreement on Clinton landfill
Posted: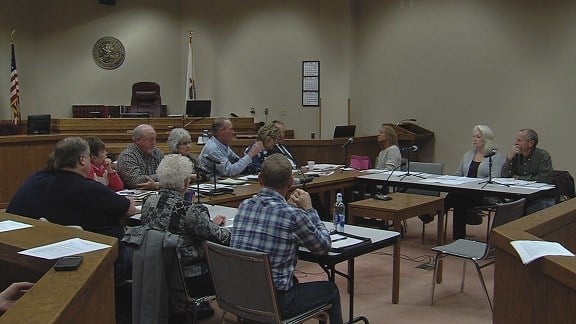 CLINTON - The Clinton landfill battle has come to an end. It started last summer , when a plan to dump toxic waste into the landfill was blocked after lawmakers and citizens rallied against it. The landfill sits on top of the Mahomet Aquifer that supplies water to more than 700,000 people in Central Illinois.
It's been a year of protest, debate, and litigation. The Dewitt County Board and Clinton Landfill Incorporated have been working on a settlement that will keep the water supply safe and the owners of the landfill out of legal fire. Thursday night, with only two members opposing, the board voted in favor of the settlement. The following are some of the key points:
Clinton landfill incorporated will no longer pursue approval from the U.S.E.P.A. to accept toxic PCB's into the landfill's chemical waste unit.
The company will no longer accept toxic MGB source materials for disposal into the chemical waste unit.
"We'd like to put this behind us," said Brian McGinnis, the attorney for the landfill. "We have a fine landfill out there. It's going to be focused on municipal waste, garbage, and we're going to try to do our job to run that landfill in a proper manner."
Moving forward, Clinton Landfill Inc., will pay a reduced host fee to recoup it's multimillion dollar investment into the landfill's chemical waste unit. Reps from the company say they look forward to re-establishing it's long working relationship with the Dewitt County Board, and the residents of Dewitt County.