Johnstown & Decatur Share Similar Passion - and Voting Issues - in "Hockeyville" Contest
Posted: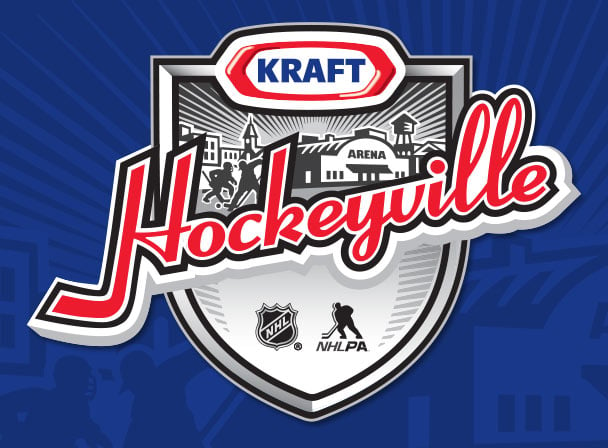 JOHNSTOWN, PA -- Holly Lees almost didn't write the letter.
"I hesitated and thought , 'Oh, I'm one person, what difference can I make?'" said Lees, a resident of Salix, Pennsylvania, located just outside of Johnstown.
The 63-year-old, self-described "crazy hockey lady" came to her senses, and made the case for her home rink -- a nomination for the Cambria County War Memorial Arena.
Lees talked about the area's passion for hockey, the arena's association with pop culture (the 1977 movie "Slap Shot" was filmed there), and the need for their youth hockey programs.
"It's our rink," Less said passionately in an interview with WJAC TV in Johnstown.
The community rallied and the votes poured in. Even actor Yvon Barrette, who played the goalie on "Slap Shot", has been seen stumping for Johnstown on a local TV ad.
Just a month later, the arena is a top-2 finalist for the inaugural Kraft Hockeyville USA, the winner of which get $150,000 toward arena improvements, and the right to host an NHL preseason game.
"Hockeyville is not just a contest in Johnstown. It's a movement," said Chad Mearns, director of marketing for the Johnstown Tomahawks.
It's the same combination of "We're on a mission" and "How did we get here?" in Decatur, IL.
When Decatur emerged as one of the top-10 - out of thousands of nominations - people began flooding
krafthockeyville.com
to find out how to vote, and were already coming up with ways to spend the winnings.
"There are just so many improvements that we can make that will just make hockey better for everybody," said Pam Hess of Decatur.
Soon after, area NHL teams jumped on board.
The St. Louis Blues and Chicago Blackhawks rallied their social media followers to vote for Decatur
The Pittsburgh Penguins did likewise for Johnstown, rolling out a series of tweets throughout the day, and up until voting ended at 11:59pm ET on Wednesday.
Phone lines were so jammed that people couldn't get through. Text messages were often met with "We are experiencing service problems". The website itself read "The promotion is undergoing a short maintenance period."
That "short maintenance period" lasted most of two days.
Fans in both cities vented frustrations on social media. Still, most all continued to call, text, and click.
It's was a frustration borne out of passion, and a desire to grow hockey among local youth.
Both cities are already guaranteed $75,000 in arena improvements, and both sides already consider that a "win."
"I now have a 5-year-old grandson learning to play hockey, and hope that he will appreciate the great hockey heritage in this community," said Lees, as part of her initial essay.
"I don't think the kids realize what it means, as far as impacts on our arena," said Hess.
Two cities going head-to-head, but not too different at all.
The winner of Kraft Hockeyville USA will be announced on Saturday, May 2 during the Rangers-Capitals 2nd round Stanley Cup playoff series on NBC.