Former Illini OL Cvijanovic Blasts Football Program on Twitter
Posted: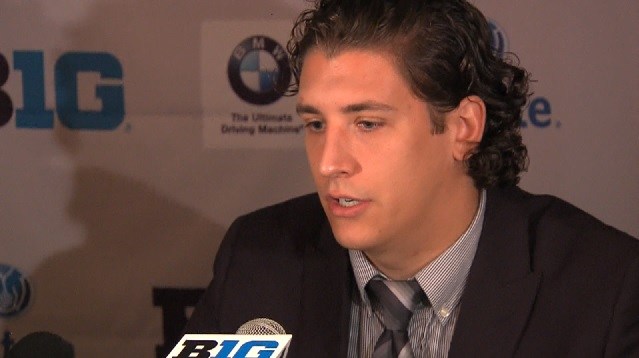 CHAMPAIGN-- A Former Illinois football player is not happy, and he's letting everyone know about it. Simon Cvijanovic, a mainstay on the offensive line during the first three years of the Beckman era, blasted the program Sunday night on Twitter. The Former lineman accused Head Coach Tim Beckman and his staff of mistreating his injury.

"I was asked to push myself past pain until I didn't want to play anymore," Cvijanovic said in one of several tweets sent out from his account Sunday. "I was asked to push myself past pain until I didn't want to play anymore."

In another tweet Cvijanovic said "I'm not the only horror story of abuse and misuse of power by Coach Beckman."

Current Illini Ted Karras came to Beckman's defense. "Simon quit on his brothers when they needed him most...these coaches let him stay on scholarship to finish his degree," Karras tweeted from his account.

Beckman released the following statement:

"Simon Cvijanovic was a valued member of the University of Illinois football team. He chose to leave the team during the 2014 regular season and withdrew from the university before the end of the semester. Upon his return for the spring semester we have continued to support him with medical care, an academic scholarship and academic advising. We cannot make any student accept our support. We wish him success in completing his degree, and we wish him the best of success in whatever he pursues after he graduates."

Cvijanovic missed the final four games of the season after suffering an injury at Ohio State. His younger brother Peter is currently on the team.