Springfield neighborhood getting a major upgrade
Posted: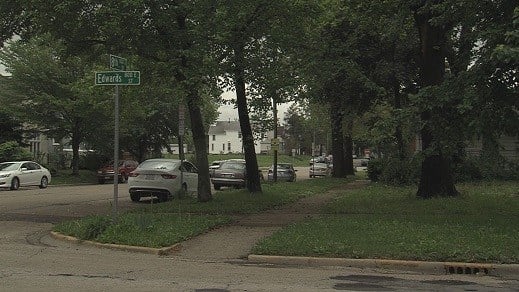 SPRINGFIELD - More than 200,000 tourists make their way to the Lincoln Home National Historic Site every year. The Lincoln Home has been completely restored to its 1860 appearance, with historic exhibits located throughout the four-block park.

Park rangers say the experience is supposed to make visitors feel like they've traveled back in time. But unfortunately, the neighborhood that sits adjacent to the historic site reminds visitors that it's still 2015. Dale Phillips, the superintendent of the site, says it's considered an eye-sore by tourists and city leaders.

"There's nothing to invite individuals to that neighborhood," he said to WAND News.

Talks of neighborhood restoration began 3 years ago. That's when officials applied for the grant needed to get the job done. Many say the poor roads, uneven sidewalks and rough lawns take away from the beauty that's only steps away.

"For the sake of our visitors, I think the more interest we can develop in that neighborhood, the better for Springfield in the long run," said Phillips.

To his luck, the city of Springfield decided to do something about it. They're moving forward with a beautification project that will revitalize the land between East Edwards and East Cook streets, from South 7th street to South 9th. City engineer, Nate Bottom, says the project will cost $600,000. Federal transportation funds will cover $475,000 of that, and the city will pay the rest.

"We're planning on installing new curb ramps as well as benches, additional trees in the corridor as well as replacing a couple driveways," said Bottom. "We're trying to remove some of the hardscape, and also put in decorative lighting."

The area has a history filled of crime, but former Sangamon County Clerk Tony Libri says the 2008 relocation of the Illinois State Police headquarters nearby has helped.

The work will take place on public property, but the city may ask private land owners in the designated area to make a few adjustments during construction. Officials are holding a public meeting Thursday night at the Lincoln Home Visitor Center from 6 to 8 pm. A rough draft of the construction plan is finished, but the city must hear from residents before that plan is finalized. City officials say they want to begin construction by October.