Preserving Springfield History from the Race Riot
Posted: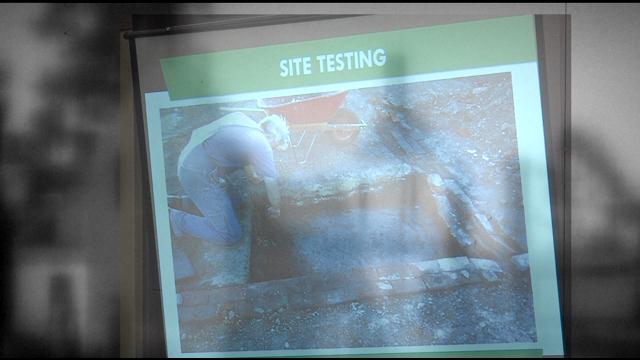 SPRINGFIELD - Back in March of 2015, some people from the Springfield community voiced their concerns at a Carpenter Street Underpass and Archaeological Site public meeting. After that meeting, those involved said they went back to the drawing board.
"We want to make sure that the public is well aware how we are going to move forward with the mediation of this site," said Kevin Seals, the Chief Environmental Scientist of the project.
Once again the Federal Railroad Administration brought in experts to explain the importance of preserving the foundation of seven burned down homes that was discovered in the path of railroad construction on Carpenter Street.
"Various individuals came and went. In the late 19th century the neighborhood was predominately a working class neighborhood," said Floyd Mansberger, the Director of Fever River Research.
The team presented history that dates back to the Springfield, Illinois Race Riot of 1908.

"Fever River Research conducted the survey and had found from some of the old sand born maps of Springfield from the mid 1800's that there were some homes build in the 1840's 1850's time period that were located in the project area," added Seals.

Now that phase two is complete, the consulting parties involved need to come together.

"We don't know what it's going to look like and that's up to the consulting parties to develop what the future of the site looks like and what to do with what we find there," said Andrea Martin from the Federal Railroad Administration.

If you want to preserve history and give a voice to those who didn't have the opportunity to have one, visit www.springfieldrailroad.com or email Andrea Martin at andrea.martin@dot.gov.