Strong job market for class of 2015
Posted: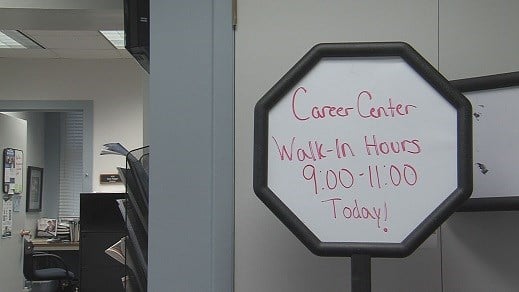 CENTRAL ILLINOIS - The projections are optimistic . A new survey from Michigan State University shows that the hiring of this year's graduates is expected to jump 16%. The Director of the Career Center at Millikin University is seeing the increase with her own eyes. Pam Folger is noticing that some industries are hiring more graduating seniors than others.

"Nursing majors. Most of them have already accepted job offers," she said. "In our School of Business, our Accounting majors, Information Systems, and some others have already accepted job offers."

Millikin senior Mandie Morgan is one of them.

"I was offered an IT Business Analyst position at State Farm in Dallas, Texas," she said.

Senior Boone McIntosh also accepted a job with State Farm, as a Data Specialist. According to the aforementioned Michigan State survey, these are the industries showing the most growth in hiring: Information Services, Finance & Insurance, and Professional, Business, & Science Services.

"I never thought I was going to get a job that early," said Morgan.

She got her offer in October, but McIntosh didn't get his until early March even though they started applying at the same time.

"I got a bunch of rejections," he said. "Keep putting one foot in front of the other. Keep walking forward. Keep pushing yourself to go, you know, a little bit further."