Amid Two Investigations, Mike Thomas Defends "Culture" of Illinois Athletics
Posted: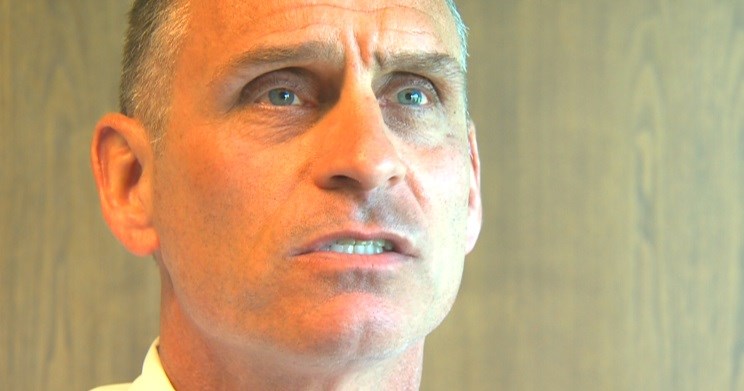 FULL INTERVIEW WITH MIKE THOMAS
By Matt Loveless
CHAMPAIGN -- Illinois' athletic director found himself, once again, having to defend the Illinois athletic department Tuesday.
The day after details emerged of an investigation into the women's basketball program, Thomas said he still stands behind women's basketball coach Matt Bollant and football coach Tim Beckman in the wake of allegations, made by former players, of abuse in both programs.
"I'm very supportive of the coaches," said Thomas, "and I think it's premature to shed a light, or cast judgement, when we haven't even gone through the process yet."
"There are no signs that there were any issues in either of those programs leading up to when those things came to the surface," he added.
Monday,
a Daily Illini report
detailed allegations -- made by former players Jacqui Grant, Taylor Tuck, and Taylor Gleason -- of verbal and emotional abuse by the coaching staff, including racism, and improper treatment of an injury.
The investigation, opened in April, found no NCAA violations, but it continues to look into the medical care of one player, and resulted in what the athletic department called "a mutual parting of ways" with assistant Mike Divilbiss. Monday, it was announced LaKale Malone replaced Divilbiss as associate head coach.
Thomas didn't talk specifically about Divilbiss' departure, only standing by the results of the investigation.
"There's nothing that leads me to believe that we have those types of problems in our programs," said Thomas.
The details of that investigation came to light just days after another, similar investigation was launched into the Illinois football program.
Simon Cvijanovic
took frustrations to Twitter
beginning Sunday, May 10, sending hundreds of tweets, alleging mistreatment of an injury, verbal abuse, and even physical abuse by Beckman.
The former offensive lineman quit the team in November,
A Chicago law firm, Franczek Radelet, will investigate the claims. Thomas, who repeated that he would withhold judgement until both investigations are complete, said he's taking the allegations seriously, particularly those about the medical treatment of student-athletes.
"The integrity of our programs and how we go about doing things is critical," said Thomas. "We have great people that make up that culture, we have people that are excited about coming to work every day."
Thomas said he make surprise visits to practices for all sports, and claims he has never seen any of what has been alleged.
He did, however, concede that things that may seems normal to some, may not feel that way to everyone.
"I would never tolerate physical abuse, but if you look at some of the things coaches can say, and even the consequences they have for the student athletes - where is that line? For some student athletes, it might be a different place than other student athletes," said Thomas. "I think that's something that's going to get a lot of play, and deservedly so, but I think it's really in a gray area right now."
The full conversation with Thomas can be found
here.