Meet the Decatur kid generating a citywide movie campaign
Posted: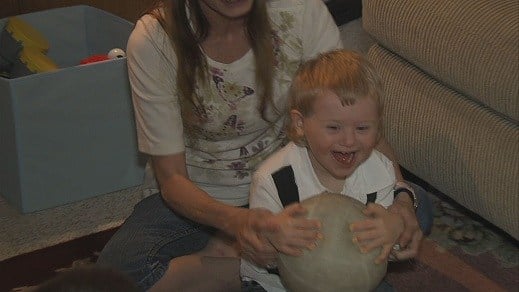 DECATUR -The Dereak family calls him their bundle of joy.
"If you are having a bad day, and no matter how bad something is, you know all you have to do is just look at him."
Melinda Dereak gushes about her son, Xavier, all the time. However, she does admit Down syndrome comes with many challenges.
"A lot of problems with their ears, several sets of tubes, fluid," she said Tuesday. "They have heart complications."
Through it all, Melinda has learned there is no battle Zavier can't win and no mountain he can't climb. What pains her is that there are other mothers who aren't as encouraged.
"A lot of people don't realize how many down syndrome individuals we actually have in Decatur."
That's why she's on a mission to bring the new film "Where Hope Grows" to movie theaters in Decatur. It shows the every day lives of those with Down syndrome, and it's one of the only films to star an actor that has the disability in real life. She wants it to inspire people with Down syndrome and their families.
"If they see their self on the screen, I've heard several go 'mommy that's me, or they're like me.' You know? That means something to them, and, you know, it's encouragement," she said.
The film is only showing on a limited number of screens around the country, but Melinda has already contacted the producers who says they will bring it to Decatur if they can prove that at least 500 hundred people are interested. So she's teamed up with Tim Spinner, another fan of the film, to help get the word out.
"Families that have children with special needs, for them to be able to take a look at an actor like this and say 'You know, my kid can grow up and do whatever he wants to do, I think, is going to send a powerful message to a lot of different families," said Spinner.
So they can have the same amount of hope as Melinda does for Xavier.
If you want to show your support,
Log on to Facebook, and search for the "Bring Where Hope Grows to Decatur IL" group. Join the group right on the wall about why it's important to get this film to Decatur. That's the petition that Melinda and Tim will show the producers.