1 dead, 4 injured after nightclub shooting in Decatur
Posted: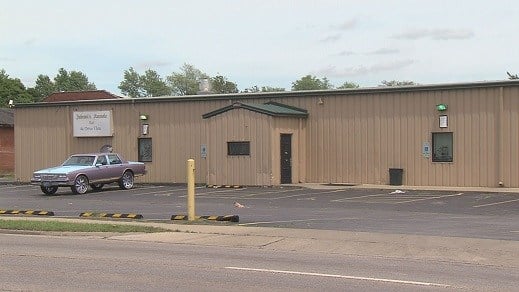 DECATUR -

A 28 year old is dead after a shooting in a Decatur bar.

Mishari Halbrook was one of five people shot at Club Maxey just after midnight Monday morning.

The other 4 survived, but Halbrook died of his injuries in the hospital.

This is the second shooting at the bar within a year.

Patrons say, after the first one, they saw an increase in security. Police responded to reports of gunshots at 12:18am.

Reports pointing to Club Maxey, formally known as Jabroni's, near the corner of North Water and East Johnson.





Upon arrival, police found 5 people shot. Police say the event was a concert and many people were present at the time of the shooting.





Neighbors of the bar are asking why this has happened yet again.





Community leader, Jacob Jenkins, says violence like this is because young adults in Decatur don't have enough productive activities to take advantage of.





"There is a clear lack of opportunities as well as activities for youth and young adults to engage in that are positive," said Jenkins.





He also believes there should be more police in that area at certain hours.





"One thing I've noticed, leaving work, is that between the hours of 4 and 6, the city is covered with police. Then, between the hours of 10 12, there's not so much," he said.





But he says love for thy neighbor is the ultimate solution.





"One thing that we have to realize is that in Decatur, we're a family," he said. "All of us. We're a family. We share this space. We share the roads. We share the businesses. So we just have to come together and heal together."





Police are still investigating the incident. They don't have any suspects in custody, and the bar's owners have not shared when they plan to re-open the bar. This is the city's third homicide in 2015.