Changes Underway at Illinois Field Ahead of NCAA Regional
Posted: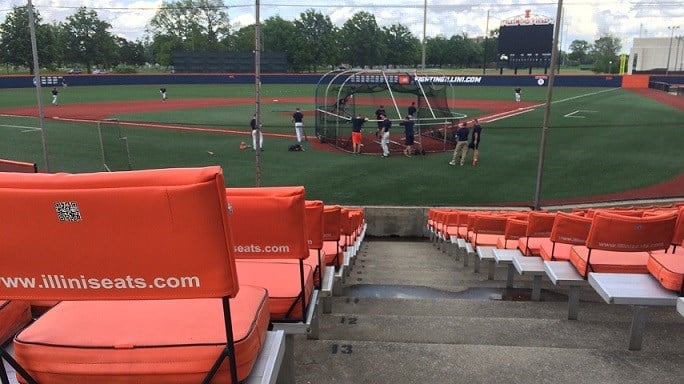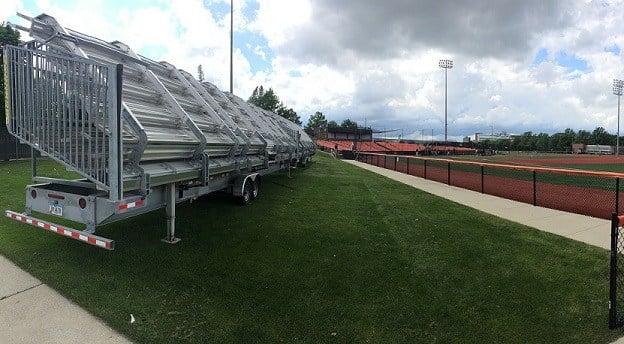 By Matt Loveless
CHAMPAIGN -- The NCAA baseball tournament is coming to Champaign for the first time in history.
Illinois opens up their portion of the tournament with a matchup against Ohio University on Friday, but the undertaking goes far beyond a ballgame or two.
Thousands of baseball fans - and many from out of the area - will be making a trip to Illinois Field in Champaign, as the Bobcats, Notre Dame, and Wright State will join Illinois in the regional.
As such, officials at the university are trying to prepare for the unprecedented in short order.
"We found out in Sunday, and we've got to turn this around in a matter of a couple days," said Zach Acton, University of Illinois event coordinator.
Illinois was selected as the 6th national seed in the tournament, which earns them more than the right to host this weekend. If Illinois wins its region, it will host the follow weekend's super-regional as well.
The most important thing they needed to address was seating capacity.
Four separate 572-seat sets of bleachers are being moved onto the baselines to increase Illinois' seating capacity to about 2,500. That's including the permanent seating behind home plate and the dugouts. Those seats, about 1,400 of them, are now individually padded, and as of early in the week were already sold out.
"The bleachers are the big thing right now," said Zach Acton. "Once we get those in place, and once those are set, we'll start putting in temporary tents. We'll have sales of more concessions."
Acton said they don't anticipate any record-breaking crowds, as the bleachers will eliminate their ability to hold many standing-room-only spectators, which has allowed them to host 5,000+ crowds in the past.
Illinois senior associate athletic director Mike Waddell called all the changes an "investment" into the program.
"You're also trying to break even, if not turn a little bit of a profit, and then put that back into Fighting Illini baseball for what we're doing in the long term," said Waddell.
Find the full schedule for the regional, including ticket information,
here.