Lawmakers hope Rauner will sign body cams into law
Posted: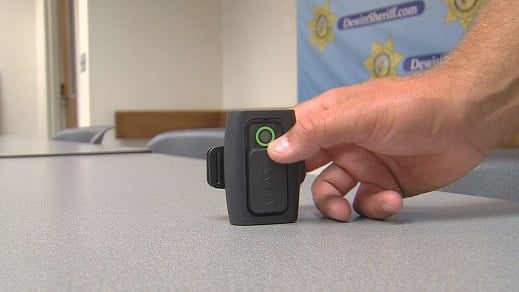 SPRINGFIELD -
The bill has gained national buzz and is only one step away from changing how law is enforced in Illinois. Senate Bill 1304 passed out of the House last week and advanced out of the Senate on Saturday in a 45-5 vote. Now, the legislation awaits Governor Bruce Rauner's signature. The law gives municipalities access to a special fund to pay for the cameras. They will have to apply for a grant from the fund. It also sets new guidelines for investigating arrest-related deaths. State Senator Kwame Raoul is one of the sponsors of the bill.
"It could capture evidence," he told WAND's Michael Burton on Sunday. "It makes it easier for law enforcement to prove their cases. There may be an officer, a bad officer, who may have used excessive force, who may have done something unnecessarily violent. There's an opportunity to capture that."
Police departments are not mandated to purchase the cameras, but if they do, they have to be on all the time with some exceptions.
"The body cam should be on whenever the officer is on duty and interacting with the public," said Raoul.
According to the bill, a recording must be kept for 90 days unless it's considered important evidence in a particular investigation. Those recordings must be kept for two years or until that investigation concludes.
"I think we came up with a decent product," said Raoul.
Senator Raoul is optimistic the measure will be signed.