Salvation Army receives $50,000 grant from ADM
Posted: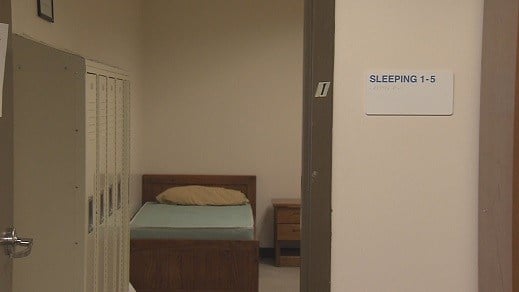 DECATUR - Decatur's Salvation Army is used to getting donations, but rarely do they get one this big. Corps director Wesley Dalberg made the big announcement Monday.

"This allows us to do much more for more people in the community," he told WAND News reporter Michael Burton.

It's a $50,000 grant gifted by Archer Daniels Midland Company, also known as ADM.

"The community has always been the kind of community that steps up and helps," said Dalberg.

The money will go toward two main programs: The Emergency Transitional Homeless Shelter and the Pathway of Hope program. The transitional shelter is for men who want to better themselves, and "Pathway of Hope" is for families with parents who have kids they can't afford to raise in a healthy environment. Both programs offer shelter and provide life-skills training. The training includes lessons on how to budget money, job interview coaching, resume building, among other things.

As the life skills coordinator of Decatur's Salvation Army, Kevin Barringer is "trying to get these guys back into the economy, back into their homes, back with their families. So whenever we have that income we're able to mess with, we're able to extend that out to these guys and maybe reach out to a demographic that we couldn't reach before."

Barringer says donations are more important than most think.

"They're massively important. We run off the grants and donations and without those two things, we couldn't function. We feed our guys very well. We run of of a home-mentality that whenever they walk in they know they're going to be safe there and without those grants we wouldn't be able to do that effectively for these guys."

The Salvation Army has had a few financial obstacles in recent history. The staff hopes this donation keeps that from happening for a while.