New street crimes task force
Posted: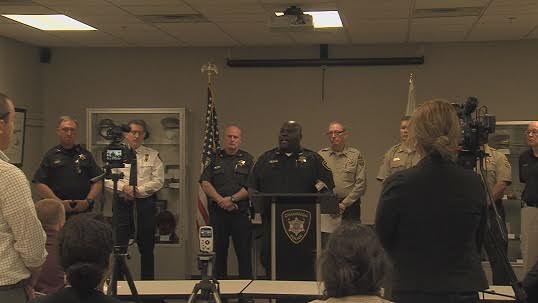 CHAMPAIGN COUNTY - Parts of Central Illinois are cracking down on gun violence. Champaign Police say there have been over 40 reported shootings in Champaign County in the last three months.
"These shootings are taking place all over," said Champaign County Sheriff Dan Walsh.
At a news conference on Tuesday, Walsh and other law enforcement leaders announced the implementation of The Street Crimes Task Force, a new method to address gun violence.
"These individuals can stop, today, if they choose to," said Champaign Police Chief Anthony Cobb. "They can get rid of their guns, they can decide I'm not going to do this anymore, and they'll never have to be bothered with us at all. But, if they choose to continue down the path they're currently on, there are going to be problems and we're going to hold them accountable for those actions."
The task force will use intelligence-led policing methods to address known offenders and their associates. It's is a joint effort composed of members from the Champaign Police Department, the Urbana Police Department, the University of Illinois Police Department, and the Champaign County Sheriff's Office. There are a total of 10 officers on the force.
"This has been going on and growing over the years and innocent people have been killed," said Walsh. "They're shooting at houses with children in them. Bullets go through wood houses real easy."
The task force will operate from June 2, 2015 to September 7, 2015. After that, law enforcement leaders will decide if the operation should be extended. Officers say they're committed to respecting citizen's constitutional rights, but, if they do stop a convicted felon, on foot or in traffic, they may approach with their guns drawn. All they ask is that you peacefully comply with their instructions. If you feel violated, you can make a complaint, later, to the chief of that particular agency.