HOT ROD Power Tour stops in Champaign
Posted: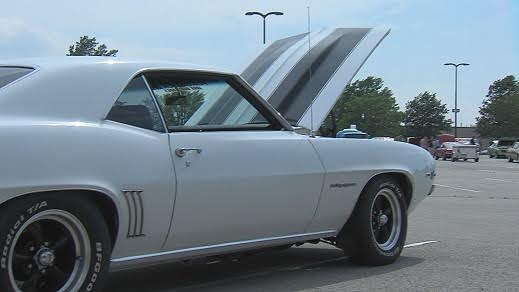 CHAMPAIGN – The HOT ROD Power Tour is widely considered to be largest organized road trip in the world! Thousands of cars travel through seven cities in seven days.
"It's the coolest thing ever, I got to tell you," said participant, Ken Becker.
The tour hit it's second stop, Sunday afternoon, in the parking lot of Parkland College after launching in Wisconsin on Saturday.
"I've done it for a few years," said Steve Katchur. "Had a lot of fun. We've got fifteen of us to do it from Alabama. They call us The Alabama Gang."
More than 5,000 car lovers are on the tour this year.
"This particular event is very unique because it brings out so many different kinds of people," said Becker.
The tour features makes and models of hot rods, street rods, custom trucks, muscle cars, and even performance machines. All of them ride together, procession style, from city to city, making their love and respect for cars known nationwide. In each city, they stop and showcase their cars for spectators.
"I absolutely love talking to people, and meeting people from all over the place," said Becker. "Everybody has a different taste in cars and you get to learn a lot."
The tour will come to an end in Baton Rouge, Louisiana on Friday.