The Macon County Fair is back!
Posted: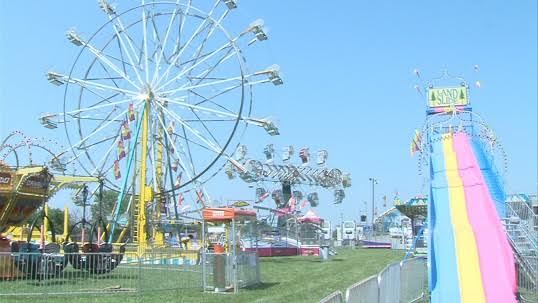 DECATUR -

What's in a name?

A lot.





For the Macon County Fair, a name comes with the return of several attractions. After falling into debt last year, fair board members changed the fair into what they called, a "festival," because they couldn't afford grandstand events. But this year, the "fair" is back. Board Treasurer Teresa McWilliams finished up last minute errands Tuesday. The fair opened at PM that evening.





"We have a full carnival, there's lots of fair foods, lots of exhibitors," recounting the events that weren't left out of last years festival. But of course, the popular grandstand events have returns.





"Two nights of the rodeo," she said. "Truck and tractor pulls. The go-cart racing and the demolition derby."





The board was also able to revive some of the agricultural events.





"We'll have a swine show and a goat show on Sunday," she said.





Last year, the fair had a $300,000 deficit. Now that deficit is only $120,000. How did they raise the money?





"We run a bingo hall on the fair grounds so that's a lot of the income, and the other one is just watching what our expenses and seeing where we were over-spending," she said.





The fundraising may have allowed for the full fair to return. But because there is still, debt the battle is not over.





"We need people that are willing to put money into the fair, so that we can continue to improve it," said Jim Stalker, vice president of the board. "We need volunteers to make sure the things at the fair happen correctly."





Rising from a tough past, the board is optimistic that the quality of the fair will only get better from here.