SHG Softball Finishes 4th at State
Posted: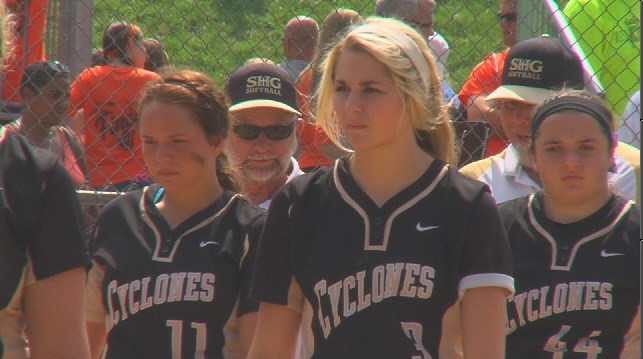 By Matt Loveless

EAST PEORIA -- The SHG softball team will return to Springfield with the 3A 4th place trophy.

Following an emotionally and physically draining 10-inning loss Friday, the Cyclones appeared to run out of gas in the semifinal, in a 7-1 loss to Kaneland in the state 3rd place game Saturday morning.

"We were a hit away from being in the championship game," said SHG head coach Al Yoho. "Maybe it was a little bit of a letdown."

That didn't appear to be the case through the first four innings. The Cyclones and Knights entered the 5th tied at 1-1, but Kaneland broke the tie with an unearned run on a one out error.

The Knights followed with three straight run-scoring hits, eventually putting up six runs in the inning -- just one of those earned.

The big 5th inning for Kaneland capped all scoring, as SHG reached base only once the rest of the game.

SHG finished their season with a 34-8 record, making their first ever state appearance.

"Everyone's happy that we were here," said catcher Makenna Butcher, who was the lone senior on the team. "It was a great experience."

With only Butcher expected to depart, 16 of SHG's 17 varsity players would return in 2016.

Coach Yoho understands that sets a pretty high goal heading into the offseason.

"It's just another little stepping stone for next year. I think it was very good for the girls," Yoho said. "We're reloading, so we'll be back next year."