Decatur man arrested for home repair fraud
Posted: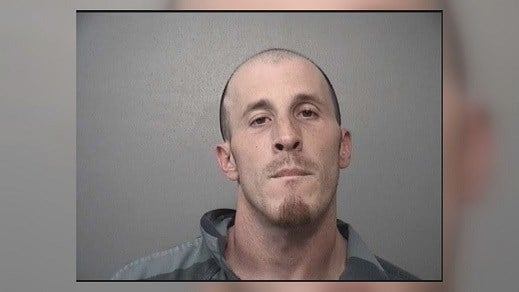 DECATUR - Police arrested Mark H. Stone on June 12, 2015. The charge is Home Repair Fraud. His incomplete work includes the roof of a home at 1579 North Morgan street. Police say the owner of the home, Kherin Graves, filed the complaint in May. She reportedly paid Stone $2,900 for completely new roofing, but he stopped working halfway through the project and stopped returning her calls. Now, Stone is in jail with a $5,000 bond. Police were unavailable for comment, but the Macon County Sheriff's Office says that summer is the season fraudulent contractors prey on homeowners.
"We see increases of it in the summer time," said Lt. Jamie Belcher. "Roof repairs, driveway repairs, and any type of outdoor work repairs."
According to sworn statements from police, Graves bought the home with plans to restore it. She entered a written agreement with Stone for the roofing project. Remodeling experts at J.J Swartz Remodeling and Restoration say that many people fall victim to scams from small scale independent contractors offering cheap prices, instead of using a full scale company. Especially women and seniors.
"The elderly would be the most targeted group of people, said remodeling sales consultant, Micha Hale. "Sometimes too trusting maybe. Easy targets. Easy to swindle."
Here are some red flags to look out for:
-If a contractor contacts you or comes to your home uninvited
-if they tell you that you need to make repairs immediately
-some contractors may pressure you to sign papers that day
-some tell you that he or she is doing work in your neighborhood and claims to have "extra materials" left over from another job
-some quote a price that's out of line with other estimates
There's no telling which tactic Stone used on Graves, but if she would have done a little research she would have discovered a history of criminal charges. He was charged with Aggravated Stalking in 2012.
To get information on a contractor before making a commitment, call the Attorney General or the Better Business Bureau. Or you can contact your local village hall or township to find out if there is a license requirement and if there have been any complaints made about the companies or contractors you want to use.