Local law enforcement extra vigilant for 4th of July weekend
Posted: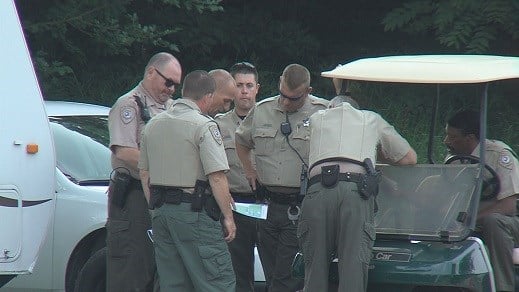 DECATUR - The Department of Homeland Security issued the warning on Friday. In so many words, department head Jeh Johnson urged law enforcement agencies to be prepared for anything on the 4th of July. Local law enforcement in Decatur headed the call and heightened security on Saturday at an annual Independence Day celebration in Decatur's Nelson Park.
"We are prepared for any problems that we may encounter," said Chief Park Ranger Doug Taylor as residents began to pour into the park.
Park rangers, Decatur police officers, and Macon County Sheriff's Deputies were extra vigilant Saturday and they plan to stay equally alert for the remainder of the holiday weekend.
"Law enforcement capacity will be significant," said Taylor.
Lt. Jamie Belcher of the Macon County Sheriff's Office says this weekend's threats exceed public intoxication and illegal pyrotechnics. The F.B.I warned local law enforcement to be on high alert after recent terrorist attacks in France, Kuwait, and Tunisia. Most of those attacks were carried out by radical Islamists who can appear in any given community at any given time.
"In regards to ISIS, we're always on the look out for that type of activity," he said sitting in his office away from the Nelson Park event. "Typically, we don't see that in Central Illinois, but then again, we're not on a mind frame that it'll never happen here because you never know when something is going to happen. Obviously, we have a worldwide giant here in Decatur called A.D.M. so there's always that threat. People coming out to try to cause problems inside of large gatherings, whether they're directly connected with ISIS or connected with some other extremist groups."
Officers will still be on high alert for public intoxication and illegal fireworks this weekend. Offenders could pay large fines depending on the severity of the offense.